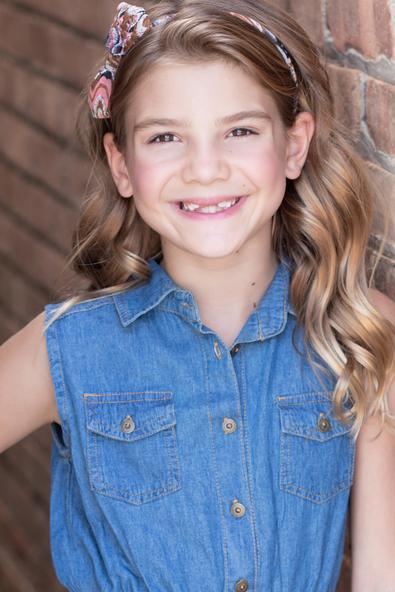 Reese Kellstrom hasn't been acting for long, so she never passes up opportunities for more experience. This child actor is willing to put in the work, and Backstage helps her do it.
Jump in feet first.
"I have only been acting and modeling for two months, so I'm always looking for things to work on in hopes of building my résumé. Because I'm brand-new, I'm looking for any opportunity I can get, as long as I'm comfortable with the role."
Chances to connect are everywhere.
"In [a recent project], I befriended the other actors on set, as well as the producers, and we've kept in touch. I truly had the best experience, and finding them through social media is wonderful. I love seeing them outside of the set!"
Realize your dreams (with Backstage).
"I believe we have to chase our dreams; Backstage has already helped me. The app is easy to use and it's cool to see how much is out there. I keep coming back because it's the one platform I find work through!"
Your profile should grow with you.
"I try to keep my résumé up to date with all of my personal information, such as height and weight. By continually updating my information, I can get the most out of my [Backstage] profile. I also found a phenomenal photographer in Chicago who took photos that not only captured me, but also showed the vibe of the area."
Put in the effort; you'll make it work.
"I live in Indiana, less than an hour away from Chicago. I try to make sure that when I submit for a role, they know that even though I'm in Indiana, I'm close to the city."
To see your success story in print, tweet @Backstage using the hashtag #IGotCast.
This story originally appeared in the Dec. 26 issue of Backstage Magazine. Subscribe here.