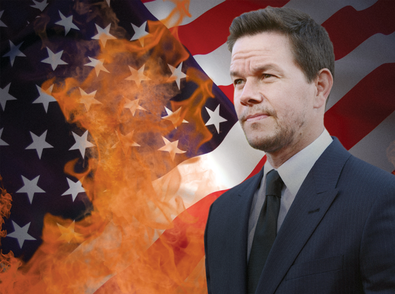 As a profession, acting is particularly plagued by emotional ups and downs. Any seasoned working actor can easily recall the ecstasy of booking a part or the crippling sense of self-doubt that comes after a period of little work. While the roles, venues, and pay may differ, it is a cycle known to almost every professional actor, and it is a predicament all too familiar to Jamie Klassel Weiner, a staff therapist and outreach coordinator at the Institute for Human Identity in New York City.
After studying at the University of Maryland, Weiner moved to NYC in search of a career in theater. While she worked with a few reputable companies and landed some plum roles, the emotional yo-yo of life as an actor took its toll. She eventually enrolled in a graduate mental health counseling program at Brooklyn College. After a stint interning at IHI, known for its work with the LGBT community, Weiner now works full-time there with a roster of other counselors. She recently coordinated a partnership between IHI and the Actors Fund to provide affordable mental health care to actors and other entertainment-industry professionals.
Through the new program, IHI offers counseling to individuals referred by the Actors Fund, or who are members of Actors' Equity Association, SAG-AFTRA, or one of several other entertainment unions. Counseling with a staff therapist costs $65 per session; an appointment with a psychotherapist-in-training is $35. The care can also include couples counseling, which costs $85 with a staff therapist or $60 for a psychotherapist-in-training.
"Being a working actor is a really ephemeral process," Weiner said. "There is so much anxiety. So often you are looking for the next job, worrying about if the reviews will be bad or if you will never work again. There is so much rejection and a hundred 'noes' for every 'yes.' It can be very challenging to your self-worth. Mental health care offers support and someone who is there to listen to the trials and tribulations of being an actor. When someone has anxiety based on if they don't get another job, we can challenge that 'what if' process and help them feel more proactive."
Aside from the business aspect of the entertainment industry, Weiner also pointed out the emotionally exhaustive nature of the work. She said actors often must channel troubling feelings for challenging parts. Therapy can help process these emotions, she said.
"As an actor you are accessing some pretty dark parts of yourself, and as you are doing that you are pulling upon your own history trying to find where that lives in you," she said. "Doing that six hours a day, six days a week can bring up some stuff for you."
Weiner emphasized that IHI provides a safe space for working actors to hash out the nuances of their career, something she wished was available to her when she was in the theater.