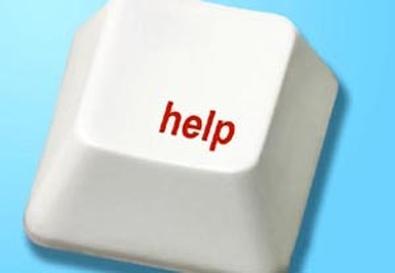 For years now, I've been trumpeting the usefulness of IMDb.com, the Internet Movie Database, for unearthing the credits of actors, directors, writers, and anyone else involved in the film and television business. But more important, it's a destination visited by many entertainment industry pros I've spoken to—from executive producers to directors to casting assistants—when they seek information. The company raised the ante a while back with a fascinating offering it calls IMDbPro, an enhancement I definitely find worthwhile for actors who've reached a certain level in their careers.
IMDbPro provides many useful tools and features not found on IMDb. Curious to know who represents, say, Taylor Lautner? On his IMDbPro homepage, you'll quickly find his agency contact info. But what may produce an even more satisfying "aha" is seeing what his salary was for the three vampire films he's famous for. If you're at a point in your career where your agent, who may not be as powerful as Lautner's William Morris Endeavor, is negotiating a plum film role for you, it could be useful for you and your reps to know that the young actor began the "Twilight" series at $1,000,000 but moved up to $7,500,000 for the latest installment.
You'll see charts that track films from development to production, updated industry contact listings, and much more, including links to articles from publications like MovieMaker magazine, Back Stage, and dozens of others. Yes, some of what you'll find on IMDbPro could be found through Internet searches, but having all the info under one roof is mighty convenient.
There's also a remarkable feature you won't find elsewhere called STARmeter, which provides a snapshot of the current popularity of everyone on IMDb, based on the searches of the site's 57 million monthly visitors. The more hits you get, the higher your ranking. (Alas, the site claims to have proprietary algorithms that prevent you from boosting your rank by searching for your own name a thousand times a day.) More handily, though, STARmeter shows when spikes in popularity occurred and under what circumstances. In the case of Lautner, there was a noticeable spike after he appeared on "The Late Show With David Letterman." If your representation is really on top of your career, this can be invaluable information—if, for example, they notice that an appearance on "Late Night With Jimmy Fallon" produces no discernible spike (I say this with the utmost respect to Mr. Fallon).
IMDbPro offers much more, but it comes at a price: $15.95 per month, or a more appealing $10.41 per month if you subscribe for a full year. If you can afford it, I think it's quite helpful. But don't trust me; sign up for a two-week free trial.
You might also consider IMDb Resume. It lets you create a custom Web address for your IMDb page, to which you can add your résumé, 100 photos, and personal details such as your age and salary (free with IMDbPro or $54.95 per year by itself).