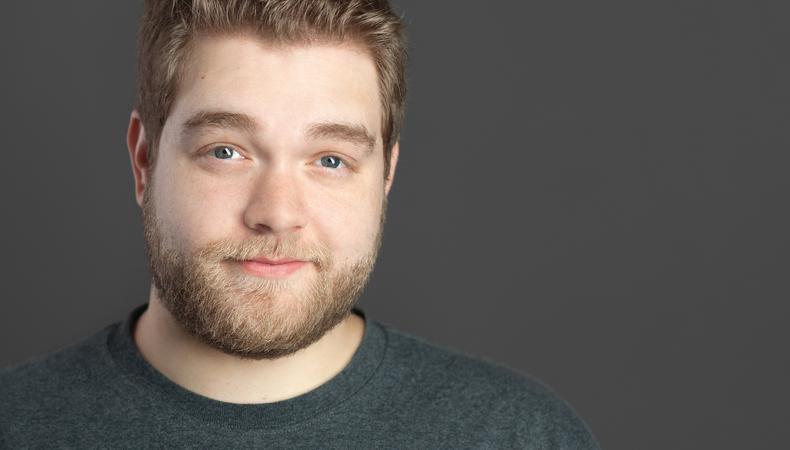 Chicago-based photographer Mike Sansone specializes in actor headshots. He comes from the theater and fell into the photography business after buying a nice camera. He then started to do the research and was able to use his performance background to get the best possible headshots.
What makes a good headshot?
Personality is key. I have friends who have taken headshots with other photographers and they are just blank. Their photographer doesn't bring out who they are. I make a connection, I say weird stuff. No one likes to have their picture taken, so I make them feel comfortable. One of my go-tos is "Give me your best impression of Donald Trump." But there are shots that I can never make if actors aren't willing to play.
What advice would you give an actor to get the best possible headshot?
Meet with photographers. Consultations have gone away. What works with one person doesn't always work with everyone. You have to be willing to be yourself with that person. If your personalities don't mesh or there will be a power struggle, you're not going to get good pictures.
READ: "How to Relax for a Headshot Shoot"
What should an actor ask a photographer? How do you direct people?
Just pick their brain and make sure they're qualified to shoot headshots. There are so many mistakes actors make: It doesn't look like you, you're using outdated photos, there's poor retouching, you're wearing too much makeup, or a headshot doesn't match the intention. Don't submit a shot of you looking like a bad guy if you're going for the best friend. Go to professional headshot photographers. Your best friend with a camera won't work. You don't go to a chiropractor for a heart transplant. Someone who can take a nice picture still needs to know how to shoot faces.
Do you have special insight into headshots because of your background as an actor?
A little bit. My acting background helps me to get people to loosen up. I'm doing a performance to get them to react. I perform for them, and it gives them permission to perform themselves. It's a game for me. Everyone comes with their own headshot baggage or personal appearance baggage. It varies from person to person. People will ask to be photoshopped. People will say, "I'm not going to smile." I love getting that person to smile and actually have them like the [resulting] shot.
Why is it important to have a wide range of shots to choose from?
When you're meeting with photographers, talk about their packages. How much time will they give? What about different wardrobes? Actors will overthink what they wear. You can wear whatever you want, but it can't distract. Clothes just add range for a suggested character type. If you're wearing a T-shirt, you're most likely not going to get called in for a business type.
Looking to take your new headshots for a spin? Check out our film audition listings!