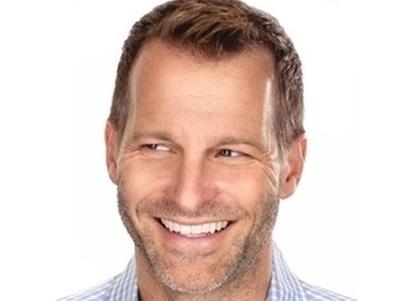 Relaxation. It's always a breath away, but we often forget this when we get stressed, tense our bodies, and attempt to go for something big.
It almost seems counterintuitive to relax when what we're wanting seems to come from moments of committed self-exertion. But it always comes back to relaxation.
There is an acting equivalent. Jack Nicholson says that, "Eighty-five percent of acting is you. The other 15 percent is relaxation so that you can access you."
We are often unconscious of how we work against ourselves when we begin to strain and hold tension both physically and mentally. When we have battles in our left brains telling ourselves "we suck" or "we're talentless" or we become scared, our bodies take on the physical expression of that mental tension.
There is always a physical and emotional equivalent to the energy you give to mental resistance.
The laws of thermodynamics say the energy has to go somewhere...and it does. It's produced as waste and is known as entropy.
So for actors, that entropy is stored within us as tension—clenching of the jaw, shutting feeling down, not releasing the voice, straining, physically getting tight—narrowing the channel through which feeling can be released.
The only way you can be free of that resistance is first, knowing that you are tightening up and second, relaxing so you have access to all the other stuff that's getting squeezed out in the first place.
You can begin to work optimally, tapping into all your innate potential, but in order to access it, you have to relax.
Sometimes it's as simple as remembering to breathe. Sometimes it's expressing the mental noise, outwardly—whether that's through a vocal release, a breath, crying, laughing, letting go of a pure sound, screaming, shouting—or getting physical.
Actually, all of these expressions are connected to breath, so it's a reminder that everything truly is a breath away.
So the next time you feel yourself getting tight or feel all your energy moving into your left brain and putting you into your head, do what Jack Nicholson does...
Relax.
Like this advice? Check out more from our Backstage Experts!
Anthony Meindl is an award-winning writer, director, producer, and artistic director of Anthony Meindl's Actor Workshop (AMAW) with studios in Los Angeles, New York, London, and Vancouver. It was honored by Backstage three years in a row and named the Best Acting Studio in Los Angeles (Best Scene Study and Best Cold Read).
Meindl's first feature film, "Birds of a Feather," won the Spirit of the Festival Award at the 2012 Honolulu Rainbow Film Festival, and he won Best Director at the Downtown Film Festival Los Angeles. It releases on iTunes and DVD in March of 2014. He is a regular contributor to The Daily Love, Backstage, and various spirituality podcasts. He has been featured in ABC News, Daily Variety, LA Weekly, The Hollywood Reporter, and CW KTLA. He has been a guest speaker at the GATE 2013 Story Conference, founded by Jim Carrey and Eckhart Tolle, and David Lynch's Masters in Film Program (Maharishi University of Management).
He is also the author of the best-selling creativity book, At Left Brain Turn Right, which helps artists of all kinds unleash their creative genius within. Check out Meindl's free smartphone app on iTunes. Follow Meindl on Twitter @AnthonyMeindl.
Meindl's 2nd book, Alphabet Soup For Grown-Ups, is available now on Amazon.com.