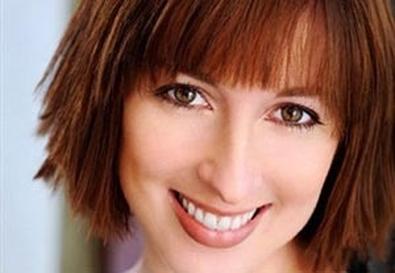 I believe I ended my first column last year with the advice "Make 2012 your year of achievable goals." For my part, I can say I accomplished a good deal of them. The play I wrote, "Stoneface," achieved all the success I could have hoped for: breaking box office records and receiving critical acclaim. The show and its team have made an appearance on several critics' top lists of 2012, and we have been taking meetings with other theaters interested in continuing its forward trajectory.

My other show, "Louis and Keely: Live at the Sahara," has gained traction too, although I'm not allowed to say where it's headed next. I'm happy to say, though, that you'll be able to find it somewhere in 2013. Following my own advice, I've also decided to do something that "scares" me. I've entered new territory by pairing up with composer Ryan Johnson on an original musical called "Deadly" about America's first serial killer, H.H. Holmes. The scary part is that for this project I'm writing lyrics, something I've never done, but I am enjoying it more and more. And yes, I'm casting myself in one of the roles. Not a major one but a fun one. Some years in the business are about working. Some years are about "farming," as my husband puts it. This year of farming has definitely paid off, as it looks like 2013 will be full of projects in which I'll be able to get paid to do what I love.

Because this is my last "Career Dispatch," I would like to leave you with some encouragement. No matter how much the business might get you down, remember that you are an artist. You don't need a casting director or a producer to give you permission to be creative. Without artists, this world would have no culture. Our society would have no soul. Artists are just as important as scientists and doctors. Who else to reflect back to society our own humanity? Without us, people cannot dream. Without us, people can forget themselves. Whatever you do in 2013, don't forget to value your own art.