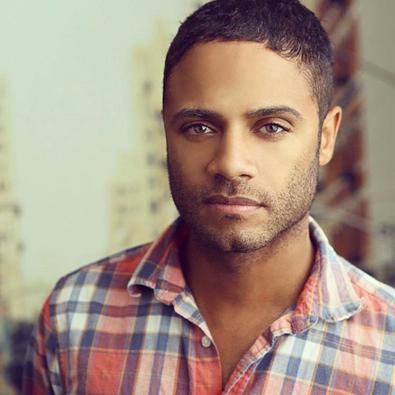 Headshots: Some people love them, some people hate them. At some point all actors need them. When a production hires actors, they are betting thousands, sometimes millions of dollars and hard work on the performers they hire. Does your headshot speak of a person that is worth that bet? With the advent of the digital camera, there are more options than ever for headshot photography. Some are amazing and some are not so amazing. How does an actor find the proper headshot photographer? Here are some things you may want to consider when selecting your headshot photographer.
Website. A photographer's website is supposed to be an example of what they consider their best work. Do the actors on the website feel engaging or is everyone staring at the lens like a deer caught in headlights begging for work? Is there variety? Do you learn something about the personality of each actor on the site? Are the backgrounds distracting? Are the pictures in focus? Do the eyes pop? Great lighting doesn't necessarily equal an amazing headshot. It is the story being told by the person in the great lighting that creates an amazing headshot. Pretty pictures without a clear focus are meant for parents to place on mantles, not for casting film, television, or commercials.
Experience. Experienced, working headshot photographers consistently communicate with clients and have relationships with agents, managers, and casting directors. They benefit from these relationships by getting constant feedback about what is or isn't working to get actors called into the audition room. Headshot photography isn't just about pointing a camera at an actor and pressing a button. Headshot photography is not just about lighting a person properly. I have seen many well-lit and well-composed headshots that tell me nothing about the person in them. Your headshot photographer needs to be a director and understand how to draw out personality and marketability. He or she needs to be able to give you feedback about common mistakes or successful tactics that will influence how your headshot is perceived and help you compete with other professional actors. Inexperienced photographers may not yet have this skill.
Specialty. Usually photographers have a specialty that comes through, even if they don't state it. You want to gauge how well a photographer photographs your type, skin color, hair color, eye color, personality type, etc. If you are a comedian, you want someone who photographs the energy of comedy extremely well. If you are a dramatic leading actor, you want someone who photographs with depth and power.
If you can see your pictures during the session. Some photographers will say yes and others will say no, but it doesn't hurt to ask. Seeing the results of your session at some point while you're there will allow you to get a sense of what is working and what isn't working. After you spend time and money to get your headshots taken, it's disappointing to see the shots after you've left the session and discover that one tiny adjustment on your end could have made the difference between a headshot that you like, one that you love, or one that you can't use at all.
Price. Depending on your region, there is a wide range of headshot pricing. I understand the value of saving a dollar, and you don't have to break the bank to get your headshots done. There are talented photographers in all price ranges. However, never compromise quality for price. I have seen actors not want to spend money on their career, yet when you look at their social media, somehow they found the extra $50–$100 for weekend festivities. Again, you're asking producers to spend a lot of time and money on you. You don't want to present yourself as someone who isn't even willing to invest in him or herself. Weigh the photographers within your realistic price range and let professionalism lead the final choice. It could save you time and the expense of a reshoot.
Like this advice? Check out more from our Backstage Experts!
And check out more headshot tips here:
The views expressed in this article are solely that of the individual(s) providing them,
and do not necessarily reflect the opinions of Backstage or its staff.