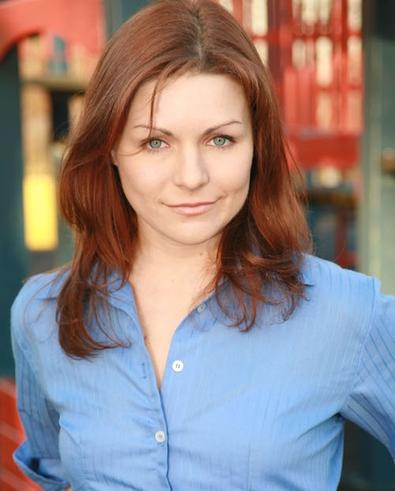 Instagram is a fantastic tool for artists who want to build their visual identity. I love Twitter for networking and Facebook for researching and maintaining relationships, but Instagram is visual storytelling—something good actors know very well! It's the perfect place to turn your ordinary day-to-day moments into artistic snapshots that show the world who you are through pictures!
If you've spent any time on Instagram, you've probably seen way too many actors posting boring selfies, pictures of their breakfast, and blurry pictures from bars. To be successful on Instagram you'll need to sharpen your focus. All of your photos must capture the essence of your brand!
Every post is an opportunity to do three things: showcase your brand, build your fan base, and engage with your network. Here's how:
1. Your photos must reflect your brand! When you post a photo you're giving everyone a glimpse into your life. Photos need to reflect who you are. Of course, you can also post about your work and upcoming shows, but it's a great opportunity to show a side of you they may not get to see from watching you live or on screen. Fans love backstage photos and selfies with other interesting artists for the same reason they love outtakes: they get to see the real person behind the episode or movie.
What do you do in your free time? How do you look at the world? If you're a comedian, for instance, you could take photos of the things you see every day (the same things you build jokes around) and add funny descriptions or ironic text overlays on them. My four favorite apps for adding text to photos are: Wordswag, Font, Typorama and Word Dream (all of which you can see in action on my Instagram page). To add text to video I use the app Overvideo. Everyone visiting your Instagram page should be able to quickly get to know who you are and leave wanting to know more about you.
2. Your photos should help build your fan base. Use hashtags on your photos! They make it easier for like-minded people not already following you to find them. I suggest you make lists of popular industry hashtags that relate to your brand and the photos you'll be posting. Put them in the notes on your phone or tablet so they'll be easy to cut and paste when needed. If you're going to use more than two or three hashtags, instead of adding them to the description, paste them into a comment right after you post your photo. This lets you add more hashtags without making the description look spammy. To research hashtags specific to your career use this cool tool called Hashtagify.
3. Your photos should invite your fans to engage! Every post to your account is an opportunity for your followers to engage with you. You can do this through text overlays on your images (see apps above) or in the post description. Keep in mind engagement doesn't mean "Look at me! Look at my reel! Look at my website!" under every picture. If you post a new photo, ask them what they think, ask them what their favorite moment was, or to tag someone who might also enjoy the photo. Then you're inviting them to do something that makes them feel good.
Another place you can showcase brand you, grow your following, and engage with your followers is your bio! Watch this video to learn how to create a great bio on Instagram!
Like this advice? Check out more from our Backstage Experts!
The views expressed in this article are solely that of the individual(s) providing them,
and do not necessarily reflect the opinions of Backstage or its staff.