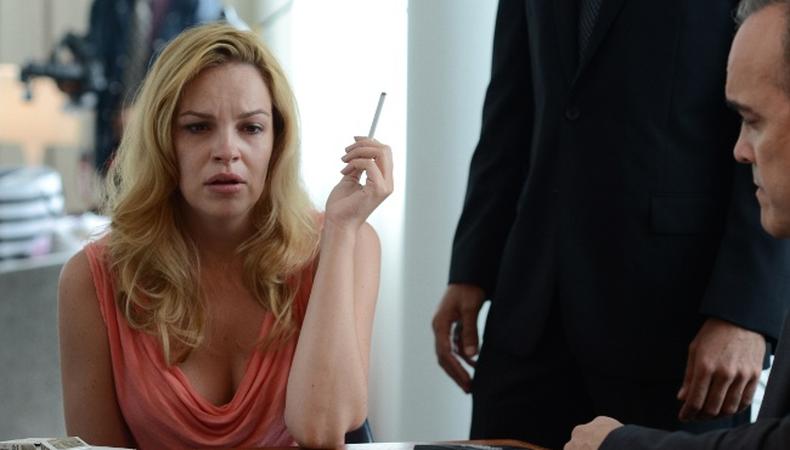 Say you are witness to an egregiously inept mother—drunk, neglectful, and unapologetic. If you had the opportunity to save her child from that situation, would you take it? It's a question writer-director Sian Heder faced over 10 years ago while babysitting the children of patrons of Los Angeles' high-end hotels. She worked with a clientele more likely to be found on "The Real Housewives of Beverly Hills" than in daycare.
Her experiences there led to festival-darling short film "Mother," via the American Film Institute Directing Workshop in 2006, which depicts a single scene dealing with a hotel worker, a drunk mother, and her toddler. "I think everyone that saw the short felt like it was begging to be a bigger story because it ended with such a cliffhanger," Heder says; "Mother" concludes with its protagonist taking the child.
Fast-forward 10 years, and Heder, who's now a mother of two and a writer-producer on "Orange Is the New Black," has finally brought that bigger story to life as "Tallulah," a Netflix original feature film starring Ellen Page and Allison Janney. Page is the titular Tallulah, otherwise known as Lu—a young woman living on the outskirts of society from the back of her van, her days strung together mostly by trial, error, and hoping for the best.
READ: "Why Ellen Page Is Better Equipped for 'Freeheld' Now"
When Lu follows her ex-boyfriend (Evan Jonigkeit) to New York City, she sneaks into a five-star hotel under the guise of housekeeping and is inexplicably hired to babysit a young girl for a woman named Carolyn, the aforementioned drunk mother (played here by a stellar Tammy Blanchard). When Carolyn comes home from an extramarital date, blacked out and incapacitated, Lu does what she thinks is right and kidnaps the daughter. Unsure of what to do next, she claims the child is hers and visits Margo (Janney), her ex-boyfriend's mother, who begrudgingly takes them in as family.
"I knew that the script was completely performance-dependent; all of the characters were so morally ambiguous and rode the line of likability," Heder says. "They were good people making really bad decisions.... All of these performances felt like they were going to be a tightrope walk."
To find actors with the right balance was no easy task, but Heder says when she saw Janney (who attached herself to the project shortly before her "Juno" co-star Page), she knew she'd found the right fit.
"To find actors who were both immensely likable and funny and warm and compelling but then also had this kind of wound and pain and emotional depth is always challenging," says Heder. "Allison Janney has always been someone whose work I admired because she can flip so quickly between those two things. She has incredible empathy and pathos as an actor, but she's also really funny. I don't feel like she's given the opportunity enough to really be a leading lady, which she is to me."
However, the true standout of this impressive ensemble (which includes Heder's "OITNB" colleague Uzo Aduba and longtime friend Zachary Quinto) is Blanchard, who, despite being the film's token "villain," gains the audience's sympathy. Not unlike Mo'Nique in her Oscar-winning "Precious" turn, Blanchard shows a tremendous amount of vulnerability and makes viewers feel for her, despite being a "nightmare shitshow of a person," as Heder puts it.
"I think Tammy is such a huge discovery—and it's funny to say that, because she's been around for a long time and she's very, very well respected in New York," she adds. The role became Blanchard's after the "Tallulah" helmer convinced financiers to hold auditions for the role rather than offer it to a star. "Tammy was the first person to audition and she was so captivating," Heder recalls. "She really loved this character and I think she didn't judge her.
"It's hard. If you haven't been through that in your own life, or something similar to it, it's very easy to judge that character and to look at her on the page and to think she's this terrible mother," Heder adds. "There was something about Tammy that was completely not judgmental about that woman. It was what was so great about her performance."
Want to learn more about behind-the-camera maestros? Check out more from creators and Meet the Maker!