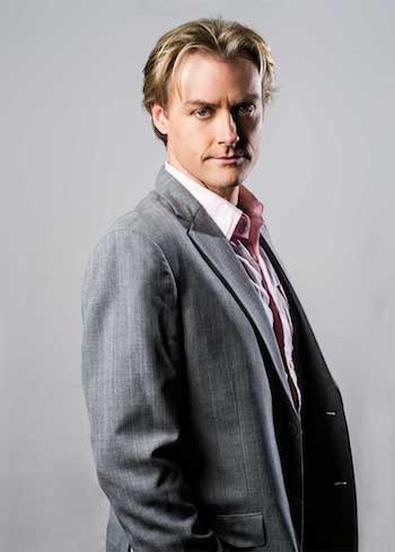 Crowdfunding, by definition, relies upon a "crowd" to help you "fund" a project or venture. If this sounds overly simplistic to you, then you aren't one of the thousands of hopefuls who fail to reach their targets on platforms such as Kickstarter and Indiegogo every single day.
In case you're planning to raise funds this way, allow me to share some lessons from my own experience…
1. You must have a crowd. If you don't have (or know of) a ready-made crowd for your project (and by crowd, I mean at least 100 people), seek funding another way. Crowdfunding sites are platforms for fundraising, not money magnets.
I once saw a campaign for an independent film seeking $20,000 for post-production. They claimed the film was already shot, and it just needed $20,000 to finish it off. Now this may have been the case, but given the low-quality (and scant) footage, it didn't look like it. They raised $345.00. And no, I haven't forgotten the comma or misplaced the decimal point.
Months later they ran a new campaign, which net them $210. A last-minute $50 donation from someone did nothing but rub salt into the campaigners' already smarting wounds.
2. Make it personal. Crowdfunding needs to be personal in some way. If the crowd doesn't know you personally, offer them some personal touch. A "thank you" email for a $25 contribution is insulting. Offer to paint them a picture of a rainbow in your own blood, sweat, and tears. If nothing else, it will make them smile. And that's a personal connection.
With my first crowdfunding campaign, "Wisia's Story," we sought $10,000 on Kickstarter to travel to Poland and shoot a simple documentary about my partner's 90-year-old Polish grandmother and her extraordinary story during the Warsaw Uprising. We raised a little over $11.5 thousand on the site, with two of our contributors coming on as executive producers and helping us raise the bar even higher with their generous support afterwards. We knew that the worldwide Polish community would support "Wisia's Story," but regardless, we felt confident that our nearest and dearest would back a project so close to our hearts.
We had two good crowds, and they both generously backed us.
3. Prevent Crowdfunder's Fatigue. Your friends and family are asked to support new projects and causes every hour of every day. Don't ride them too hard. Often, the desperation of not reaching a target is taken out on the few actual supporters you have. Remember, not everyone has a disposable income, not everyone can support your project for private reasons, and not all support is purely financial.
With my second campaign, my 'Choices' e-book, this time on Indiegogo, I deliberately set a small but achievable target. I priced the book reasonably and pitched it as a "pre-order" of the e-book. I calculated how many actors and clients I had in my network, and then based my goal on a modest 140 people contributing $25 each for the e-book. As it turns out, I reached $4000, which was comfortably above my $3500 goal, and made up of mostly actors I knew. I also had some lovely surprises from friends of friends along the way.
Most important though, I didn't go near the crowd who had supported "Wisia's Story." Different project, different crowd.
4. Make it matter. There is too much dross in the world. Why contribute to it further? Thinking of telling a story about a girl kidnapped and taken to a farmhouse, where she fights to get away but ends up abused and murdered? So are about 10,000 other 19-year-old male filmmakers. Avoid it. Tell deep stories. Invent, innovate, subvert, create, personalize.
As Julian Schnabel once said, "Personalization is the only originality."
Asking complete strangers to contribute to yet another film about a bunch of guys who do such and such and go some place to find the something or other? If your script is so brilliant, studios should already be in a bidding war. If not, why should anyone else support it? If your idea isn't unique and extraordinary, it better be filled with sex, celebrities, or Star Wars references. And if it's not, it needs to be an extremely important or personal story that no one else can possibly see the brilliance in until you create it, but marketed specifically to your own personal crowd. Otherwise, statistics corroborate that strangers won't touch it with a Tusken Raider's gaffi stick.
5. Make it inclusive. What goes around comes around. Do unto others. You get what you give.
These are but three timeless aphorisms, still alive today for a reason. Motion truly does create emotion. Many hands really do make light work. You reap what you sow. Keep saying them and keep doing them. They're keeping people employed and making people successful every day of the week.
The show I'm currently directing for the Hollywood Fringe Festival, called "52 Pick Up," is one I directed to full houses years ago in Sydney. "52 Pick Up" was written to be performed by two people only. When I directed it in Sydney, I introduced four casts, threw them on a random roster, and watched in glee as they adapted to the new person on stage with them. Not only is this a whole lot of fun, it means that each new cast member brings with them a unique audience. By providing a showcase for actors to proudly display their work, I also ensure a successful show, because we don't have the obligatory audience dip in the middle, when friends and family traditionally come on opening and closing night only.
With "52 Pick Up," every show is an opening or a closing for someone, which makes every night a very exciting show, with plenty of bums in seats. By following the lesson of inclusiveness, we discover that we have no need for crowdfunding at all. And learning when to NOT ask for money is the most valuable lesson of all.
Like this advice? Read more from our Backstage Experts!
Paul Barry is an Los Angeles-based Australian actor, director, writer, and acting teacher. Clients of his have secured representation with WME, CAA, UTA, Abrams, Gersh, ICM, Paradigm, and management by United Management, Principal Entertainment, Brillstein Entertainment Partners, Untitled Management, having worked at: MGM, CBS, NBC, 20th Century Fox, Disney, Starz, MTV, ABC and many more.
Barry runs regular on-camera classes at The Actors Key West. For more information visitwww.acting4camera.com, or join the discussion with Acting 4 Camera on Twitter or Facebook.