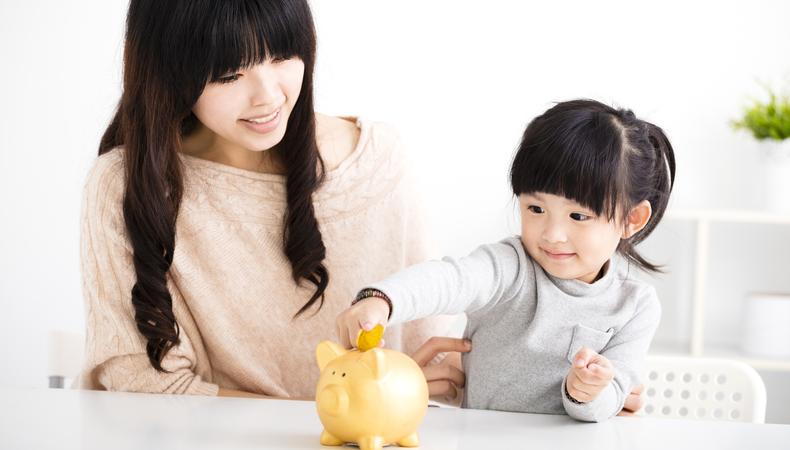 How exciting that you and your child have embarked on a journey into the land of entertainment. First and foremost, of course, our job as parents is to keep the acting experience as fun and positive as possible for our children. We do this by always encouraging them and reminding them of their talents and abilities, despite the outcome of any single audition.
We also do this with knowledge. The more we know about how the industry works, the better we can advocate for, protect, and uplift our children.
Knowing the different players on your child's professional "team," and what, exactly, each party is responsible for, will, along with a consistent positive outlook, will set you and your child up for success.
Here are the main people you will interact with:
Acting coach.
If your child is just starting out, this is a great place to begin. Finding an acting coach that your child really identifies with and enjoys learning from — children never hide their emotions about teachers; you will know if your child likes or dislikes a coach — is your first, important step. An acting coach can, and should, be a real advocate for your child, helping her to grow creatively and empowering her professionally with positive and uplifting feedback. You want a teacher that is knowledgeable and offers constructive feedback in the most positive way possible. This is super important. Acting schools sometimes have connections with agents and managers and can open professional doors for your child. At my acting school, 3-2-1- Acting Studio for young adults, teens and children in Los Angeles, we have quarterly showcases, to which we actually invite agents and managers. As you consider acting schools for your child, be sure to see what types of professional networking opportunities each one offers.
Agent.
An agent is in charge of procuring and booking audition opportunities for your child, and can represent your child for commercial, print, TV, hosting, film and/or theatre work (or some combination of these categories). A good agent will be constantly pitching your child to casting directors and submitting his/her profile via casting websites in order to garner audition opportunities. Typically, agents take a 10% commission on all jobs that your child books (sometimes agents will take 10% from union bookings and 20% from non-union bookings). Agents are also responsible for negotiating and finalizing contracts and paperwork related to all bookings. Agents must be licensed and bonded in the state in which they work and are normally franchised by SAG-AFTRA, thus using SAG-AFTRA contracts.
In addition to SAG-AFTRA contracts, many agencies use general service contracts, which are fine, too.
READ: "6 Ways to Prepare Your Child for a Callback"
Manager.
Though the role of a manager is changing in the entertainment industry it is important to understand the traditionaldistinction between agent and manager.Historically and traditionally, managers are not meant to submit clients for roles or pitch to casting directors—managers are meant to liaise with agents, lawyers, publicists and all players in your child's career, and manage the big picture trajectory, as well as the complex schedule details, of your child's career. Managers typically have a big hand in shaping careers and looking at the big picture, whereas agents typically submit clients on jobs and secure audition opportunities, handling the more cut-and-dry, contractual, business aspects of your child's career.
That said, of late, managers, while still keeping the big picture career trajectory in mind, and making suggestions to foster your child's career as whole, are increasingly becoming licensed and bonded and taking on an agent-like role. Nowadays, many managers actually do pitch and submit their clients on roles, procuring audition and work opportunities, and handling contracts as well. Therefore, it could be in your child's best interest to work with a manager when starting out. Lastly, it is important to note that managers typically take 15% commission — so if your child has an agent and a manager, you are looking at 25% commission for each paycheck.
Lawyer.
As your child becomes increasingly busy and is handling large-scale contracts, it becomes essential for you to bring a lawyer onto the team. Lawyers are great because they act as real advocates for actors, reading all contracts and assisting with negotiations and small, yet crucial, details that could otherwise be overlooked. Talent contracts can be complex and long, containing language that lawyers are best qualified to dissect and advise upon.
Typically, lawyers take a 5% commission on actor bookings. Regardless of whether you formally decide to work with a lawyer on an ongoing basis, it is always good practice to have a lawyer look over any contracts that your child receives.
You!
As a parent, you may often find yourself in a bit of a managerial role, balancing your child's hectic schedule and shuttling him or her across town for auditions. Obviously, your support is essential to your child's success in this business – and I would say that the most important thing you can do as a parent is continue to be a positive and uplifting voice in your child actor's life. Positivity is key. Having fun is key! If it's not fun, then why do it?
I wish you all the best as you continue to foster your child actor's growth!
Inspired? Check out our kids auditions!
The views expressed in this article are solely that of the individual(s) providing them,
and do not necessarily reflect the opinions of Backstage or its staff.