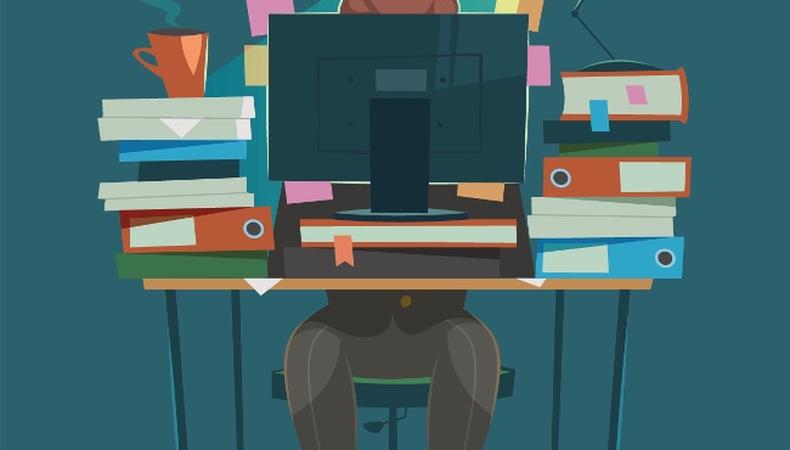 In every office, in every industry, there's an important person dealing with a ton of stuff. Meetings, social media, news—it's a digital world, so there's a lot of information at their fingertips.
Sounds like your agent, right?
As an actor, you think success is achieved by beating a path to your agent's door. By sitting down and discussing career prospects. And while that may happen with a manager, a busy agent with hundreds of clients? Not likely.
You don't have to convince your agent how good you are; they signed you because you're good. Instead, your goal should be to make sure you're considered at the right time. That your name is on the tip of their tongue when it counts.
But how to do this if face time is limited?
That busy person from before? The Generation Y assistant or Generation Z receptionist who is a key contributor to a busy agent's day. He's the eyes and ears of the boss, fluent in social media and other online languages.
Right now, you see him as standing between you and the boss. You're polite and courteous, but no more than you have to be toward a gatekeeper.
READ: 1 Thing All Actors Must Remember About Agents
Well, it's time to start seeing him differently. No longer is he an obstacle. Now he's an asset.
Connect to him. Engage with him. He speaks to your agent every day—perhaps every hour—so he's able to engage when you're not in the room, to mention your name at the right time.
Start by speaking his social media language. Once you've made that initial connection, you'll know more and have points of conversation. Instead of "Have you seen my new headshots?" you'll have something more personal and interesting to discuss.
Now that you follow each other on Instagram, he'll have seen that picture of you riding a Harley, which means that during a conversation about the "Sons of Anarchy" spinoff, your name comes up courtesy of your new follower.
Remember: He's trying to impress his boss, your agent. This is his career too, and you've helped him.
An assistant or receptionist can't directly get you work. Your agent is the one dealing with casting directors. But your internal support team can help make sure your name is regularly mentioned and considered at the right times.
This happens when you've prepared yourself to walk into your agency and say to the right assistant, "I saw on Facebook you were the chess champ at your high school! We must play."
Connecting on a personal level means that assistant sees you as an individual, not just an actor. You don't need to talk about your acting journey; she already knows you're an actor.
What she doesn't know is that you were also a chess champion. And that may be the piece of trivia that gets your name mentioned when the brief goes out for the casting of "Checkmate," a new series set in the dog-eat-dog world of high school chess tournaments.
Greg Apps was an actor, appearing in many iconic Australian films and theater. He knows and understand the frustrations of an actor. The endless auditions without getting the role or worse, not being seen or considered for the role that is perfect for you. Greg has been a casting director for the last 35 years, and has cast over 80 feature films and countless hours of television, and hence seen thousands of hours of actors in the audition process. Greg has been nominated as one of Australia's top 10 most influential people in the Australian film industry. He has worked alongside many notable actors, directors, and producers namely Tom Cruise (casting "Mission Impossible"), James Cameron, Russell Crow, and Eric Bana to name a few. He is currently the President of the Casting Guild of Australia and continues to cast some of Australia's most iconic films and television series. Greg created The Audition Technique and works tirelessly to educate actors by teaching them how to connect to decision makers and how to get the role through auditions and self tapes.
Ready to star in the next great TV series? Check out our TV audition listings!
The views expressed in this article are solely that of the individual(s) providing them,
and do not necessarily reflect the opinions of Backstage or its staff.