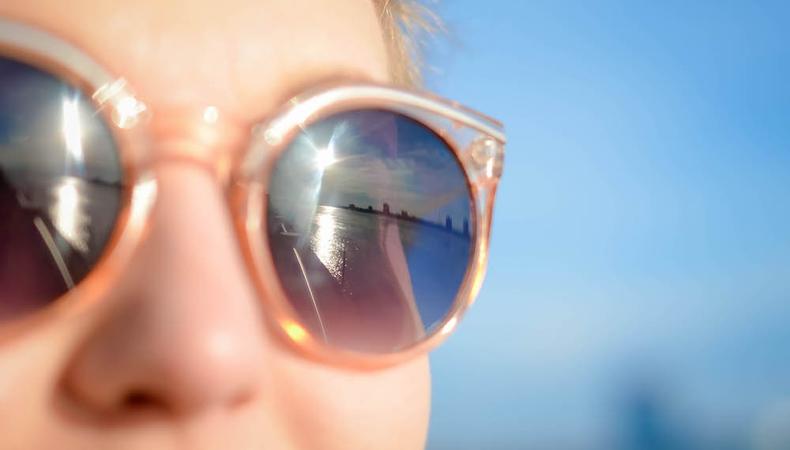 Regardless of the relationships you have with others during your lifetime, the most important one you'll ever have is with yourself. After all, the common denominator in every interaction you have, good, bad, or meh is you.
Do you appreciate being lied to by others? Then don't lie to yourself.
Do you want anyone damaging your health? Then don't damage your own.
Do you enjoy people telling you that you're incapable of pursuing your dream? Then don't talk yourself out of it on a regular basis.
In our public actions as well as our private thoughts, we often inflict the kind of self-deprivation and engage in the type of self-defeating behavior we would never accept from a lover, parent, coworker, or friend.
Every single second of every available day is an opportunity to reevaluate your life choices or completely reinvent yourself from scratch. I'm not sure if you noticed, but another year just passed by. Did you reach out and grab it with both hands? If not, what are you waiting for?
READ: 5 Questions to Ask When Watching Yourself
If you're waiting for the knight in shining armor to ride in on a white horse and whisk you off to the castle, then just think for a second about what happens at the end of that fairy tale. You're in a big, cold castle alone all day while the knight is out fighting dragons after a warm up jaust, and sharing his daring escapade with a captivated and cheering crowd at the tavern over mugs of ale.
Whose life would you prefer?
It's not always easy to be in a relationship with yourself because if you demanded of yourself what you truly wanted every day, you'd be exhausted. Or would you?
Is it possible that the energy you generate in openly pursuing more from life would make it easier to tackle more during each following day? There's only one way to find out! Don't wait to be rescued by the knight; be the knight and ride the biggest, baddest horse in the kingdom while you seek adventure for yourself.
You may require a certain amount of relearning to develop the kind of relationship with yourself you've always wanted. But there's ample advice on out there, and the process of self-development always pays off in the end.
Be patient with the demands you make of yourself. The reward of defeating those giants and carrying home heavy chests of gold each evening will be well worth it.
Good food, sleep, and exercise, honest self-reflection, and a wholehearted dedication to your passion are the foundations for a loving, committed relationship with yourself. If you have an incredible relationship with yourself, you're likely to have incredible relationships with others. Those that are strong and exciting cannot fail to help those involved achieve their goals.
Ask not what you can do this coming year to become the perfect partner and advocate for yourself. Instead, ask what you can do this very second to step boldly in the direction of your dreams. You may not slay dragons right away, but as long as you're not rotting in that cold castle waiting for the knight to come home, you're on the right path.
Be the knight in your story. Check out our commercial audition listings!
The views expressed in this article are solely that of the individual(s) providing them,
and do not necessarily reflect the opinions of Backstage or its staff.