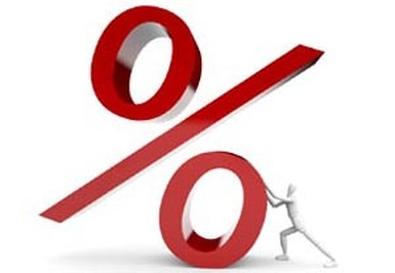 Orion Barnes
Theatrical and commercial agent and owner, Rogers Orion Talent Agency, Sherman Oaks, Calif.; clients recently booked
Star Trek, Criminal Minds
I think it's more important that actors know themselves rather than a "type." When you know who you are and how other people see you, it transcends the nuts and bolts of acting technique and becomes about the true you. In other words, tapping into the quality that helps people relate to you is 100 times more important than branding yourself as a "lawyer type" or a "cop type."
As a client put it recently, "People are more complex and interesting than any character that could ever be written in a movie. It's the quality of the human behind the actor that fills in the blanks." As to how to find this quality, there are two great classes in town: Know Your Type, Act Like Yourself, taught by Mark Atteberry (www.beaworkingactor.com), and Marketing the Actor, taught by Jason Buyer (www.marketingtheactor.com). But really, it just comes down to a good, honest look in the mirror and the willingness to accept what you see there.
Michael Goddard
Theatrical agent, Nicolosi & Co., New York; clients recently booked
Gossip Girl
, Broadway's
Rock of Ages
I don't think typing is important for an actor, but I do think the reality of it is very important. We know that everyone is an "actor" and can play any character; that's the beauty of being a character actor. But with the large number of actors out there, you need to know how others see you and how they want to cast you, because that's how you'll get work. Stop fighting with the kinds of characters that you're being called back for—embrace it. It's how you're being seen. Look around; see who's getting the jobs you want and if they're similar to you or not. That should be a big clue as to whether you're right for that production or not.
Carole J. Russo
Theatrical agent and owner, Agents for the Arts, New York; clients recently booked tours of
Fiddler on the Roof
and
Wicked
Actors have to be very clear about their physicality. I don't think it's any surprise that it's really important—for all actors, not just younger actors—to know their physical type, the style they're capable of portraying, particularly for on-camera work. Because when we get the breakdowns, they're absolutely clear about what they want, the style of the character.
If actors are versatile—if they're, say, comedic—they need to be able to articulate it and seek work in places where they can demonstrate it, even when they're starting out, so they can have a diversity of things on their résumé. They have to articulate that for agents as well, because we might be looking for specific kinds of people to fill our rosters, so that we have versatility to present to casting directors and producers. We've got to be able to do that. So I think it's very important, and it's something I wish that universities would pay a little more attention to.
To figure out your type, you need to go perhaps to your agent, or to someone you're studying with if you trust him or her implicitly, and say, "Look, I really need to get your input on what you believe my type is and what I'm not doing that I can do that's going to enhance that for me." That's something that's so personal, but you do need to be able to trust people and be open enough to hear what they have to say.
Annie Schwartz
Theatrical agent and co-owner, Origin Talent, Studio City, Calif.; clients recently booked
Mad Men, The Mentalist
My job as an agent is to never typecast an actor. There are enough people out there who might want to do that anyway. I want to stretch actors as far as they can go. I represent actors based on my passion for their work, their likability and charisma, never on type or filling a slot in my list. It's always about the work. I'm a fan and I love watching and working with talented actors. It's what makes my job so much fun. So I never type any actor I work with. I just make sure I work with extremely talented actors who can do it all and do it great!