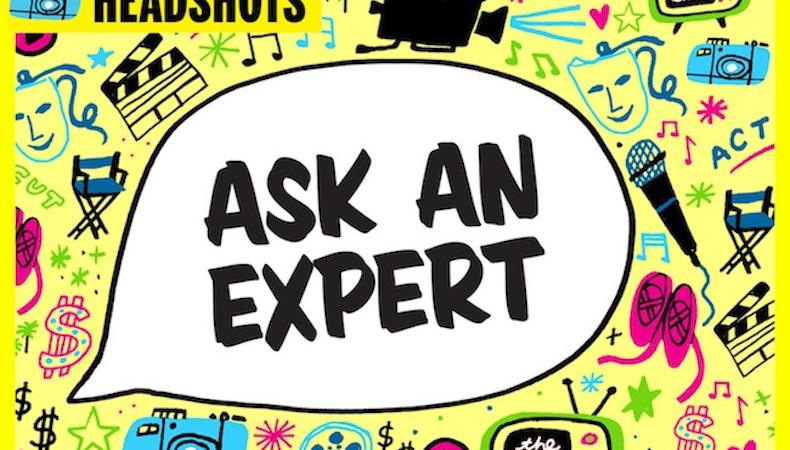 Q: How important is what you wear in a headshot? They are mainly looking at you from the shoulders up, right? Are there any colors that shouldn't be worn? —@TerryLennox, Backstage Community Forum
The clothes you wear in your headshot are crucial; the type, color, and style can make the difference between having an effective headshot that gets you noticed and one that's ignored. But figuring out what to wear is actually the third step in prepping for a headshot session.
The first thing you need to do is figure out your "type." How are you realistically going to be cast? Are you going to get work as the doctor or lawyer or are you a blue-collar worker-type? Don't let your ego get in the way by trying to look like someone you're not. I've made a living for over 30 years getting booked as the "regular guy." It doesn't sound sexy, but there's a lot of work out there for the generically friendly-looking person.
Once you determine the roles you'll realistically be submitted for, practice creating the right emotions and expressions so you come across as that type in your photos.
Only after the first two are done can you think about wardrobe. You want your clothing to be like nice wallpaper: It should enhance your image without drawing attention. No logos, stripes, or heavy patterns. Stay away from anything too revealing—the eye tends to gravitate toward skin, but you want them focusing on your face. I like a V-neck sweater in a solid color, as the neckline will help frame your face.
And be sure you have a good relationship with the photographer. Talk to him or her before the session about colors, as they'll know what will look best on you and against their backdrops. You can also ask the photographer to take a look at your outfit options before the shoot so you know exactly what to bring with you on the day.
Last but not least: Make sure everything is ironed and looks neat. Unless casting is after "wrinkled shirt guy," it's not a good look.
Aaron Marcus has been a full-time actor for over 30 years. He has been cast in over 1,200 acting and modeling jobs to date. You have seen him on "Gotham," "House of Cards," "Do No Harm," "Law & Order," "Rectify," "Halt and Catch Fire," "The Wire," "Mr. Robot," and "West Wing," as well as film projects such as "Project Almanac," "Philomena," "Fishbowl," "Buck Run," "Eugene," and "A Modest Suggestion." Aaron's book, "How to Become a Successful Actor and Model," is considered by many industry experts to be the most important book on this topic and is top-rated on Amazon. Aaron has given his Book the Job workshop over 600 times spanning three continents. He also offers private online mentoring and monthly online workshops. For 3 free bonus acting and modeling tip videos, click here.
Get all of your acting questions answered by peers and experts on the Backstage Community forums!
The views expressed in this article are solely that of the individual(s) providing them,
and do not necessarily reflect the opinions of Backstage or its staff