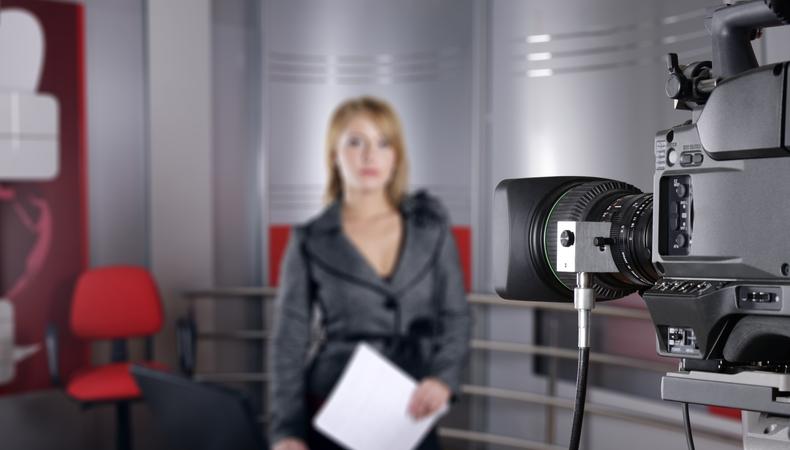 Life is improvisation. As a matter of fact, everything we experience is a first-time experience. A second date is the first time you are experiencing a second date with that person. Your prior date may give you some insight, but the experience is going to be a first because we are constantly evolving and acquiring new information.
More importantly, scripts are improvisation from our characters' lives. If you embrace this, you'll realize the roles for which we audition are just moments in the lives of our characters. This means they're improvising their way through a movie and we are just flies on the walls of their lives. Taking this into consideration, you'll see how these rules of improvisation will enhance your auditions.
READ: How to Find the Right Improv Theater for You
DO NOT DENY
When I teach technique and I question my actors' goals for their characters, I always have them state it as a positive. Negative goals can lead to inaction, which is the opposite of what actors do. It's why the director doesn't call "inaction" to start the scene.
I have found it is easier to focus on what to do than what not to do. So although most acting coaches will explain this as don't say no, I prefer to say, "Accept the established information." This isn't a simple "Yes, and" activity. This isn't about saying yes. This is about acceptance. Accept you are a homicidal maniac. Accept you are heartbroken. Accept you are a callous douchebag. Accept you are a superhero. This is key. Without this first step, the others are practically impossible to apply.
BE AUTHENTIC
We often wear masks. It is a defense mechanism. We don't want to show people our true selves because when we are judged (and we are), we cope better knowing they were judging a figment of our imagination. I have been taught to take risks; what greater risk is there than to be judged on whom you really are? Commit to your character choices and the established information, and be vulnerable. These two tasks are the definition of authenticity.

STAY IN THE MOMENT
This sounds vague and philosophical. Many people don't know how to interpret this rule. First, we have to realize that everything happens in the present. The past is already gone and the future only exists in our minds, which means the most important moment is now.
The difficulty lies in knowing how to remain present. You just have to actively listen. This doesn't mean with just your ears. Listen with all your senses. This means you need to listen with purpose. Listen not to respond but to receive. If you are already thinking of the next thing to say, you are in the future. If you are thinking of the last thing said, you are in the past. You cannot act in either of those times. Act now by actively listening.
SHOW US, DON'T TELL US
Actions speak louder than words. Seeing is believing. Walk the walk, don't talk the talk. A picture is worth a thousand words. These clichés have stood the test of time like all other clichés because of their truth.
The simple acting technique I teach moves actors to feel. When you feel, you act. Your body reacts to the feeling. This feeling is reflected in your eyes and that itself is acting. Realize your emotions are actions and the greatest emotions are spoken in silence. Feel, and whatever surfaces from that feeling is going to convey itself authentically in your role.
Dorian Santiago is an award-winning filmmaker, director, and acting coach. He is the owner of Class Act Studios in Atlanta, Georgia. He is also the author of the highly acclaimed acting book "Get Your ACT Together – Living an Oscar-Worthy Life."
For more audition advice, watch the video below. And try these four tips at the next audition you land after browsing our television audition listings!