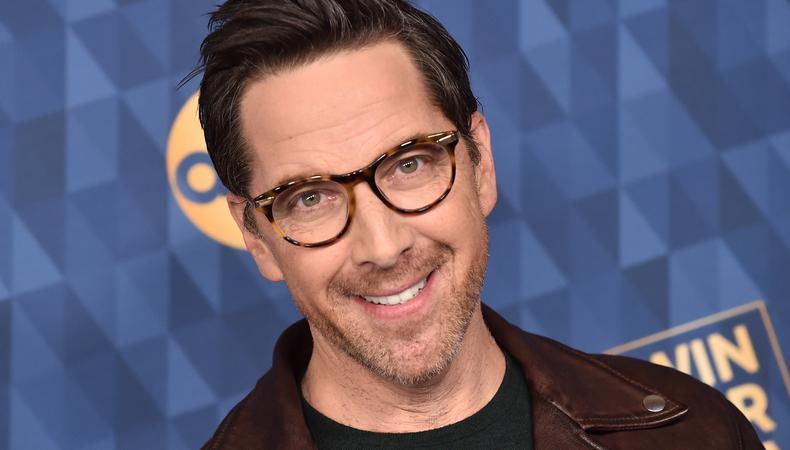 "In the Envelope: The Actor's Podcast" features intimate, in-depth conversations with today's most noteworthy film, television, and theater actors and creators. Full of both know-how and inspiration, "In the Envelope" airs weekly to cover everything from practical advice on navigating the industry, to how your favorite projects are made, to personal stories of success and failure alike. Join host and Awards Editor Jack Smart for this guide on how to live the creative life from those who are doing it every day. This episode is brought to you by "Paperclip," the new podcast from L.A. Times Studios and Amazon Studios.
"We're always told to follow our dreams," says Dan Bucatinsky. " 'Follow your dreams. Don't be afraid to dream.' We hear that, it's on every bumper sticker, it comes out of every message from every motivational speaker. And of course, we need to dream." But dreams evolve and demand new context throughout life, he adds. "If you're being driven by a 10-year-old's dream, that 10-year-old doesn't have any of the wisdom or foresight or logic or experience to guide pivots. And pivots are where everything happens."
Bucatinsky is the kind of working artist who knows a thing or two about pivots. From executive producing "The Comeback" and "Web Therapy" with Lisa Kudrow to writing the memoir "Does This Baby Make Me Look Straight?" to winning an Emmy Award for his performance on Shonda Rhimes' "Scandal," the writer-producer-actor has adopted a multifaceted approach to the industry since graduating from Vassar College. "Our failures in life or our shortcomings or what we may consider to be bad luck or pitfalls, any of those things that happened to us over the course of our careers, especially in the entertainment business, are so often the opportunity for growth in another way," he says, highlighting one of many key takeaways from his trajectory in Hollywood.
Make a Living Any Way You Can
In those post-college days, the dream pivoted from Broadway musicals to improv and sketch comedy to writing himself roles in screenplays. "Some of it has to do with just trying to make a living any way that I can," he explains. "Some of it has to do with just wanting to express various aspects of being an entertainment content maker or creative person." His "In the Envelope" interview is a terrific guide for anyone who "cobbles together a living in a very, very unpredictable business."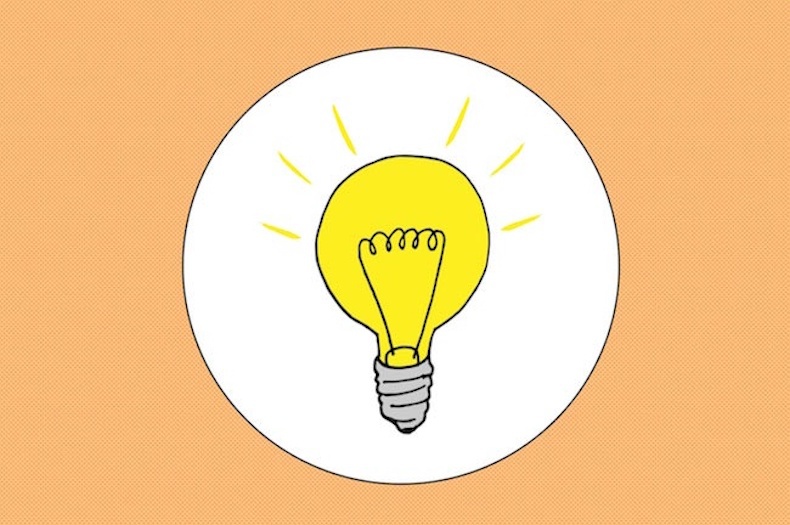 How to Create Your Own Content
(Those post-college days in New York City, he remembers, were characterized by auditions found through Backstage. "It's got a warm place in my heart—both as the place where the things I did not get, and the things that I did, happened." While he considers auditioning "the worst," he's learned to see it as "not a desperate attempt to get a job. It is an opportunity to look at material, learn it, and go in there and perform, which is what we all want to do anyway.")
Did he set out to become a self-described "hyphenate?" Not quite, says Bucatinsky. "I automatically became a hyphenate in that I was writing material for myself to perform in. Then there was no one else who cared enough about those productions to get them publicized, so I inadvertently became a producer. So being a 22-year-old who's writing material and then acting in it with other actors and then trying to get the word out and get them in the paper and find a theater and print programs, suddenly you wake up one day and realize that you've been producing.
"I learned very early on, out of necessity, that to just put all my eggs in one basket was certainly never going to serve me," he says of his journey through the biz.

Use Your Passions to Drive You Forward
Among the many projects Bucatinsky had his fingers in was the 2000 gay romantic comedy "All Over the Guy," which he wrote and starred in "out of sheer will and disappointment in not being able to get those roles from the outside." From playing gay characters on "Scandal," "Marry Me," "Grey's Anatomy," and more to writing about gay fatherhood, LGBT representation has become another driving force in Bucatinsky's creative endeavors. He now stars opposite Nathalie Kelley and Victor Rasuk on the queer-friendly romantic-comedy-drama "The Baker and the Beauty" on ABC.
Through it all, Bucatinsky has approached both being a "hyphenate" and being a human with the same fundamental question: "What are the variables that I can control and what are the variables I can't control?" Today's COVID-19 pandemic, he says, offers "an enormous lesson in uncontrollable variables. There are things that we just absolutely can't control. If our shows are shut down, if our jobs are making us stay home, all these things are happening that are impeding our freedoms, those are uncontrollable variables.
"But the variables you can control are choices that you make...finding other interests, finding other passions in the business or out of the business, and letting those fill you as a human so that the only validation you're looking for in life is not coming from acting."
Unsurprisingly, taking pen to paper is one of Bucatinsky's top pieces of advice. "Write every single day—with no intention of ever getting read," he recommends. "When you sit down to write a screenplay, you have in your head that you're going to try to sell it, and instantly the commerce of it gets into your brain and impedes the creative process." For more pearls of wisdom, listen to Bucatinsky's podcast interview in full at any of the links below.
Listen now on:
Looking for remote work? Backstage has got you covered! Click here for auditions you can do from home!