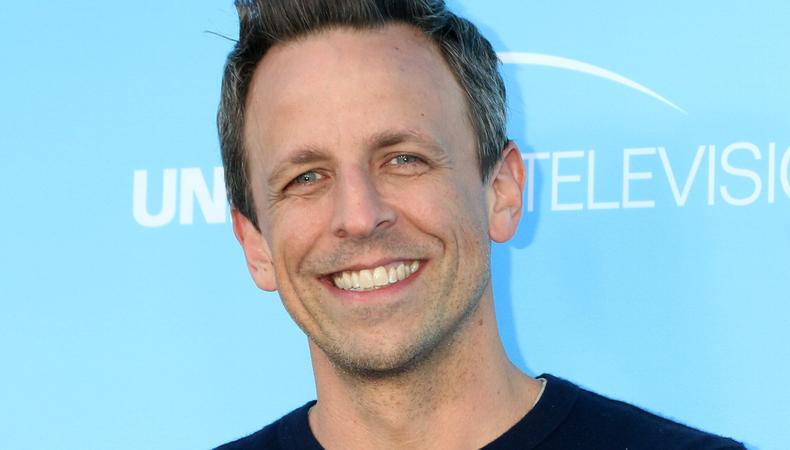 "In the Envelope: An Awards Podcast" features intimate interviews with award-winning actors and other creatives. Join host and Awards Editor Jack Smart for a front row seat to the industry's most exciting awards races, and valuable acting and career advice from contenders!
Seth Meyers has been working on the 8th floor of 30 Rockefeller Center pretty much every day since 2001, when he joined the cast of "Saturday Night Live." The writer, comedian, and (sometimes!) actor now appears every weeknight on TV screens everywhere, as the host of NBC's acclaimed "Late Night With Seth Meyers."
With roots in Illinois, Michigan, and New Hampshire, Meyers studied comedy in first Chicago and then Amsterdam before his 2001 audition for "SNL," where he worked for 13 years as a performer, head writer, and "Weekend Update" host. The hard work he put into his career—the most crucial ingredient in any aspiring entertainer's journey—becomes apparent in this podcast interview—recorded in his "Late Night" offices at 30 Rock.
"From a distance, showbiz looks fun and easy," he says. "And up close, it is fun and hard." For more, check out Meyers' excellent "In the Envelope" interview at the links below.
Listen now on: