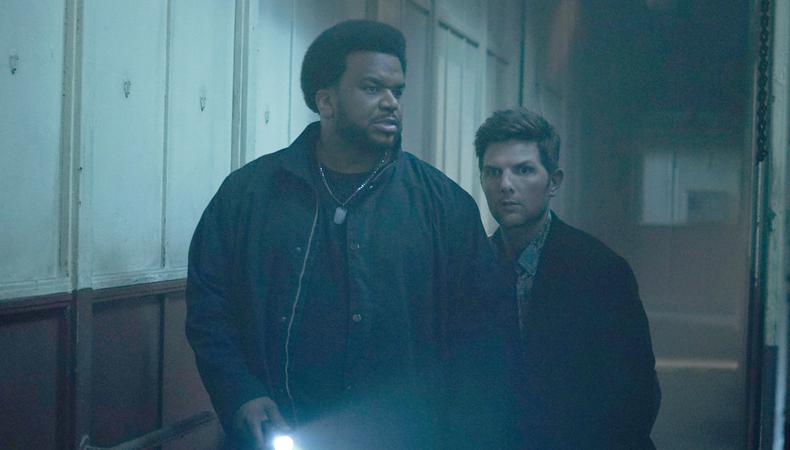 Everywhere you look, networks (cable, broadcast, and digital) are stocking up on fantasy, supernatural, and sci-fi programming—or at least shows with elements of those genres. Superheroes, magic, AI, time travel, mythical creatures, and, of course, zombies and White Walkers (and let's throw in a Demogorgon for good measure) are popping up on every device.
The popularity of HBO's "Game of Thrones" and AMC's "The Walking Dead" and "Fear the Walking Dead" lends credence to the sci-fi/supernatural genre's popularity. Even Starz has found success with the genre through "Outlander," which plays with time travel.
Nearly half of the CW's shows have some element of the supernatural. "Supergirl," "The Flash," "Arrow," "Legends of Tomorrow," "iZombie" and the new midseason show "Black Lightning" are all based on DC Comics properties and feature characters with some type of superpower. Then there's the long-running "Supernatural," as well as "The 100" and "The Originals." The CW's young audience makes a strong argument for the popular genre.
After sending "Supergirl" to its sister network, CBS maintains a heavy focus on procedurals, but does offer genre fans the popular "The Big Bang Theory." The sitcom may not feature supernatural beings or superheroes, but it revolves around inside "nerd culture" jokes.
In addition to Fox's new show "Ghosted," "Lucifer" and "The Exorcist" focus on the paranormal. New series "The Gifted," which allowed fans to find out their superpower at San Diego Comic-Con, features mutated humans and an institute dedicated to bringing a peaceful existence between the mutated humans and those who fear them. "The Orville" centers around space travel. And, of course, there's the (almost) superheroes and supervillains on the gritty "Gotham."
Hallmark Channel's popular "Good Witch," starring Catherine Bell and Bailee Madison, provides a family-friendly show revolving around magic. And there's always a bit of magic on the Disney Channel, as well.
While ABC leans toward mostly traditional fare, it offers "Marvel's Agents of S.H.I.E.L.D." and "Marvel's Inhumans" for comic book/superhero fans, and "Once Upon a Time" brings fantasy and magic to the network (as well as lots of cross-branding for its Disney properties). The midseason "The Crossing" will offer a sci-fi/time travel mystery for viewers to piece together.
While NBC has mostly bucked the trend, keeping its focus mainly on the success of its more traditional crime and procedural dramas, "Timeless" found a dedicated fan base, which ultimately led to the canceled series' return.
The Comic-Con Effect
Despite some of the studios pulling back on footage presented at San Diego Comic-Con, the networks haven't given up on the marketing opportunity the con has to offer.
"Harry Potter" may be done making movies, but magic hasn't lost its appeal. "Once Upon a Time" fans had the chance to test their sword-fighting skills with Captain Hook. Meanwhile, "The Magicians" popped up to surprise con-goers on Syfy's karaoke pedicabs.
And while Fox didn't bring "The X-Files," Agent Mulder himself, David Duchovny, did come to promote the new audio series of the show. While fans eagerly anticipate the return of the series on Fox in 2018, Audible is offering audiobooks to tide fans over. If you were looking for aliens, TBS offered an alien abduction experience promoting Season 2 of its comedy "People of Earth."
For dedicated attendees willing to wait an hour in the sun, Netflix offered "Stranger Things" fans an opportunity to visit Will's house and catch a glimpse of The Upside Down, while "The Defenders" offered up street food and a chance to pose with your favorite superhero. And if you're looking forward to the Netflix sci-fi feature "Bright," starring Will Smith, you could pick up some elf ears.
While there is no question that San Diego Comic-Con gets more crowded and more popular every year, one does wonder if the fan frenzy is fueling the popularity of the related genres or vice versa.
To find out who's casting your favorite TV show checkout Call Sheet's Production Listings!