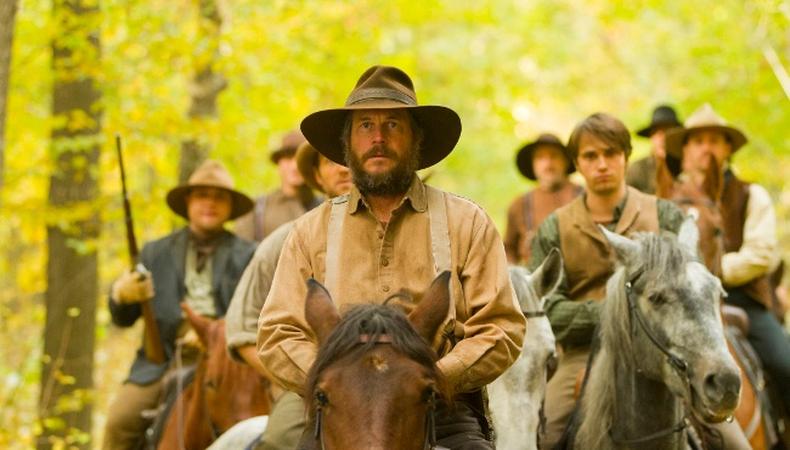 TV movies and miniseries are making a comeback, and producer Jon Eskenas wants to be a part of it.
"Over the last couple of years there's been movies, miniseries, and limited series that have really done extraordinarily well," he said, pointing to "The Bible" and "Hatfields & McCoys."
"It seems like almost every week you hear about a new network getting into the long-form world," Eskenas told Backstage.
Fox, for instance, has on its slate the forthcoming event series "Wayward Pines," which it developed with M. Night Shyamalan, and "Blood Brothers," with Bruce C. McKenna. CBS had success with "Under the Dome," which it billed as a miniseries but then renewed for a second season. ABC had less success with "The Assets," the eight-part miniseries about Cold War American traitor Aldrich Ames, which it pulled after two episodes in January.
"It's an area where you can tackle certain issues or certain subject matters where there's just nowhere else to do them," Eskenas said. "It's great that it's coming back at various networks."
A former vice president of development at Orly Adelson Productions/Dick Clark Productions, Eskenas recently hung out his own shingle.
Through the relationship he's maintained with Orly Adelson, Eskenas is executive producing a "Good Witch" series together with Whizbang Films and ITV Studios for Hallmark Channel. "For that one it's almost all local casting, because it's a Canadian thing," he said.
Moreover, he's in postproduction on a film called "The Choking Game" for Lifetime, based on a book by Diana Lopez called "Choke." It follows teens who chase the high that results from cutting off oxygen to the brain. The film shot in Winnipeg and used a combination of local casting and offers to the lead actors Peri Gilpin and Freya Tingley.
Eskenas warned that actors on miniseries or long-form projects need to get used to a fast-paced production. "It's a 15-, 16-, 17-day shoot. We're rocking; we're rolling. Sometimes [the actors] are amazed there's not a lot of time sitting in the trailer," he said.
Eskenas said there's not a specific type of performer for TV movies or miniseries. "It's just about finding that right person who can take what's on the page and make it even better," he said. "And I've been so fortunate to work with actor after actor who's been able to do that."
Inspired by this post? Check out our audition listings!