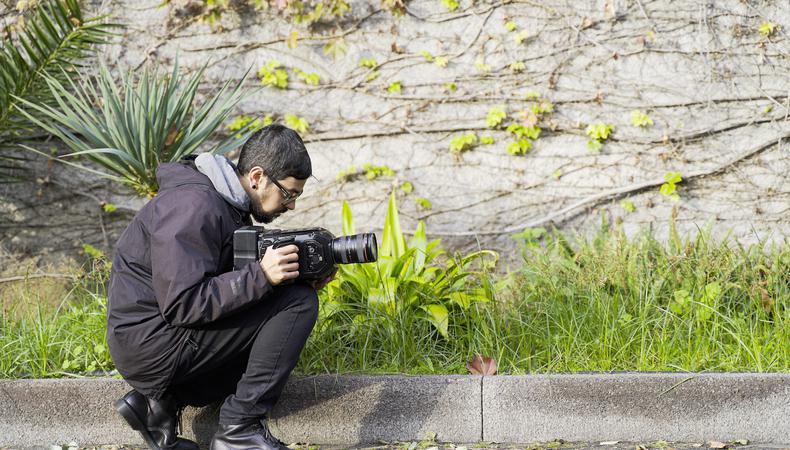 Calling all rising filmmakers! Hone your craft at Independent Filmmaker Day (IFD), a two-day virtual conference with film and television professionals. Participants will learn from top performers and producers at panel discussions and roundtables, and can even pitch your own project for a chance to win the resources to bring it to life.
The panel discussions and roundtables will feature performers like Richard Dreyfuss, producers like Graham King, and experts from other sectors to cover everything from acting to screenwriting to marketing, and more. In addition, 40 attendees will get to pitch a project for three minutes in a "shark tank" format before a panel of three judges.
The event was founded by entertainment lawyer and businessman David Rubenstein, who has also counseled film clients and was a producer's consultant on the Marisa Tomei-led Toronto Film Festival hit, "Human Capital." Rubenstein recently spoke with Backstage about IFD and his advice for creators.

Tell us a little about Independent Filmmaker Day. What can participants expect from the event?
Independent Filmmaker Day is a virtual conference on film and television topics taking place live on Zoom on Nov. 18-19, 2020. We provide practical, real-world advice to help filmmakers realize their dreams. We feature panel discussions on wide-ranging topics such as acting, producing, distribution, casting, funding, branding, and social media. Our panelists are among the best in their craft, such as Richard Dreyfuss, Ice-T, Bruce Cohen (Oscar-winning producer of "American Beauty," "Silver Linings Playbook," "Milk"), Graham King (Oscar-winning producer of "Bohemian Rhapsody," "Argo," "The Departed"), Harry Lennix ("The Blacklist"), and Catherine Curtin ("Orange is the New Black").
We also feature a pitch competition where the winner will receive over $30,000 in in-kind services for their project, expert roundtables, and an afterparty. We are also presenting the inaugural IFD Excellence in Filmmaking Award to"Equal Standard," starring Taheim Bryan, Ice-T, and Arthur "Treach" Criss from Naughty By Nature. This topical film about racial justice has already garnered over 20 million views on social media.
Why was IFD started?
IFD was started to champion and empower independent filmmakers. Too often, filmmakers learn about the technical aspects of how to film their project, but lack the education on how to actually turn their project from dream into reality. We strive to fill that gap by providing insightful programming and opportunities for filmmakers to learn from the best.
What do you hope indie creators learn from IFD? What's the main goal of IFD?
The goal is to provide a safe space for filmmakers to learn the skills necessary in the real world to make their projects. For example, many filmmakers approach me with an idea for a script or even a completed script and ask, "What do I do next?" There are so many steps after writing the script to make the project a success, from obtaining funding, to picking the best team, to ensuring your project takes advantage of all tax incentives, to distribution, and more. With IFD, not only do you learn about these key aspects, but you can ask the panelists directly about your projects and follow up with them about exploring further opportunities or becoming a part of your team.
What do you wish more people knew about making independent films/TV?
It is important to treat the project like a business. While it's obviously important to make a creative and award-worthy film/series, it's just as important to have the proper legal and business representation to ensure that (a) your project is seen by the most people and (b) that you can profit from the production so you can make your next project. As an entertainment lawyer and producer, I regularly assist filmmakers with this process.
How can a creator make their project stand out?
The best way is to improve your number of followers on social media. This will show studios and distributors that you have a project with a following, which will make them lean in and learn more. Having more followers will also attract the best talent and funding because everyone will want to be part of a winning team.
What advice would you give a first-time creator?
The best advice is to increase your education. Attending IFD and watching our past panel discussions will expose you to many necessary aspects of the filmmaking process so you are prepared to take the next step.
What's the most crucial thing to include when pitching your project?
It's crucial to include a pitch book that highlights the key factors that separate your project from the rest. You want to make your project memorable, but also demonstrate key facts and figures that impress the reader to ensure that your project moves to the top of the pile.
IFD will take place on Nov. 18 and 19. Tickets are on sale now on Eventbrite, and participants can enter the code IFDV10 for a discount on their ticket.