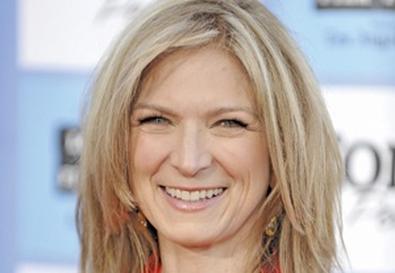 Back Stage:
Can you tell me the goal or mission statement of Film Independent and about the programs that it offers?

Dawn Hudson:
Our mission is to nurture and support independent filmmakers and celebrate their work. We produce the Independent Spirit Awards and the Los Angeles Film Festival, and we offer other events and resources year-round to our members: over 100 screenings in addition to the festival; filmmaker labs for writers, directors, and producers—actors participate by working on scenes with filmmakers; a mentorship program for diverse filmmakers called Project:Involve; and casting rooms and cameras to rent.

Back Stage:
What sets the Spirit Awards apart from other awards shows?
Hudson
: First and foremost are the nominees: The films were all conceived of and made by artists. Some of them are well-known (by now) to a wide audience, like "The King's Speech" and "Black Swan"; and others have had very small releases, so are not as well-known. And that's the mission of the Spirit Awards: to bring attention to the whole spectrum of independent filmmaking in all its diversity and originality. These films were all made with extraordinary passion and commitment and craft—and limited resources. The show itself, which takes place in a tent on the beach in Santa Monica—embodies this spirit: It's unpredictable, fun, and produced with much more passion than resources. It's also the only show I know where nominees and guests are served whiskey at 11:30 a.m.
Back Stage:
Who makes up the voting body of the Spirit Awards?
Hudson
: The nominees are all chosen by film professionals—actors, directors, writers, producers, film critics, casting directors—who comprise seven nominating committees: the American Narrative, Documentary, and Foreign Committees, along with our committees for the Acura Someone to Watch Award, the Aveeno Truer Than Fiction Award, the Jameson Find Your Audience Award, and the Piaget Producers Award. These last four filmmaker grant awards allocate a total of $125,000 in cash to talented, emerging filmmakers. After the nominees are selected and announced, the combined membership of Film Independent and IFP vote on the winners, which are announced at the Spirit Awards on Saturday, Feb. 26, and broadcast at 10 that night on IFC.
Back Stage:
Are there any specific examples of Spirit Award–winning films or people you've championed that have gone on to enjoy mainstream success you're particularly proud of?
Hudson:
It's beautiful to welcome back filmmakers who've been nominated over the years, and see their films embraced by wider and wider audiences. Lisa Cholodenko, who directed "The Kids Are All Right," first came to the show with "High Art" in 1999, along with Darren Aronofsky, who was first nominated for "Pi" and now is back with "Black Swan." And so it goes with each of our other three best-director nominees this year: Danny Boyle ("127 Hours") came in 1997 with "Trainspotting"; Debra Granik ("Winter's Bone") was nominated for "Down to the Bone" in 2005; and John Cameron Mitchell ("Rabbit Hole") for "Hedwig and the Angry Inch" in 2002. We have so many nominees who've been celebrated early in their careers, like Mark Ruffalo, who's nominated this year for his extraordinary performance in "The Kids Are All Right" and who first came to the awards with "You Can Count On Me" in 2001. The Spirit Awards is, in many ways, a family reunion. The fun kind.