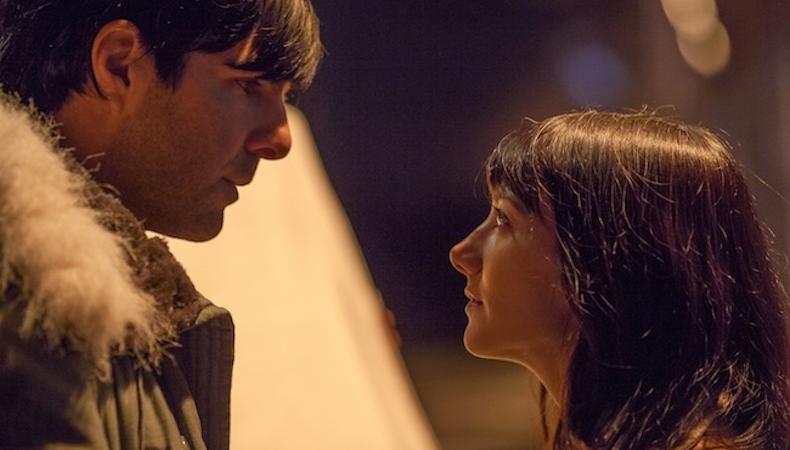 Iranian-American actor Sheila Vand cut her teeth in the theater but has made a name for herself since graduating from UCLA as a recurring face of prime time ("State of Affairs," "24: Legacy") and a burgeoning indie darling—Sundance hits like subversive vampire flick "A Girl Walks Home Alone at Night" truly put her on the map in 2014. Her 2018 is packed with six projects, the latest being writer-director Brian Shoaf's intimate psychological thriller "Aardvark," in which she stars with Zachary Quinto, Jon Hamm, and Jenny Slate. Vand stopped by Backstage HQ to offer her best career advice and reveal how she gets over a bad audition.
Find your acting swagger.
"I deal with a lot of [audition] nerves, and what's frustrating is the projects I care the most about, obviously I get the most nervous about. There was a period of time where I was booking a lot of things I didn't care so much about because it was easy to walk in with that sort of swagger. I think you have to detach yourself. I think that energy can mess with your nerves, and experience helps a lot. Eventually, [auditioning] feels like it's just another day at work. I know everyone always says 'be yourself,' and sometimes that's easier said than done, but I do think that that's the best way. If you go in and you're just trying to please and you're just trying to be perfect for the part, it just might not be as compelling as [being] who you really are."
Your community will get you far.
"You can hustle all you want, but you never know what thing is going to be 'the one.' I think it's more about building community. Get out there and support people you believe in. Hopefully they'll come back and support you…. It's not about all of Hollywood. It's about my community."
READ: 6 Reasons You Should Act in an Indie Film
Everyone's experience with the craft is different.
"I go back and forth between [wishing] I had more training to rely on and [wanting] to throw everything I've learned out the window and start all over again. Acting is this abstract thing, and I think that's what I love about it. It constantly feels like an investigation for me, and I feel like I'm still evolving my process and my approach."
Bad auditions can only help you grow.
"You really have to let it go. There's always going to be more. I've had bad auditions where I've thought, That ruined my life; that movie was going to be the one that made my career. And then that movie goes nowhere. You might think that one audition is going to make your career, but there's no one thing that will make or break you. It's cumulative. You just need to keep building. Be kind to yourself."
Doing your homework is always a plus.
"[Writing a backstory] can really help root you. I built a career on supporting roles. Even though sometimes it's like, 'I don't need to be writing a whole backstory for this small part,' I think that can help make things a little more specific. It's about choices. The worst choice you can make is not [making] a choice."
And acting students: Don't forget to enjoy yourselves.
"I think seeing stuff is always good for inspiration. See lots of [movies and plays]. It'll keep you inspired and excited to be a part of that world. But when I was in school, I didn't audition. I didn't even know what a headshot was. For me, I was more focused on still being a kid, and I think that's important. If you're in college, you'll never have college again. One of the things that makes you a great actor is being a great person. The more in touch you become with yourself, the more you have to give to your acting. Don't think it's all technique and classes and meetings. It's not."
Want to become an indie film actor? Check out Backstage's film audition listings!