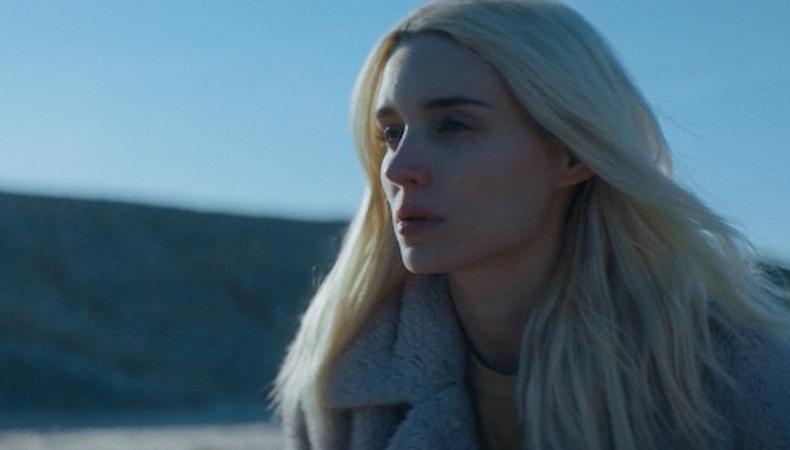 Charlie McDowell imagined he would take a breather after directing his debut indie darling, "The One I Love." But on the day it wrapped, his writing partner, Justin Lader, was already armed with a new pitch: What if the afterlife was scientifically proven?
Goodbye, breather.
Lader's question launched them into a two-year writing period for their sophomore feature film, "The Discovery," a sci-fi romance premiering on Netflix March 31. Set a year after "a new plane of existence" has, indeed, been scientifically proven, suicides have skyrocketed around the world.
"The first thing we started to discuss was, what if death wasn't death anymore, and you're just continuing on in a different place?" McDowell says.
What if death wasn't death anymore? It's a mind-bending question, not unlike the surrealist premise of "The One I Love," in which a couple on the brink of separation hopes to fix their relationship during a weekend getaway but find their vacation home isn't what it seems. "The Discovery" centers on a love story, too, between the son (Jason Segel) of the scientist who exposed the afterlife (Robert Redford) and a woman with a heartbreaking past (Rooney Mara).
Is McDowell becoming the Hitchcock of romantic sci-fi? Not on purpose, at least.
READ: How to Make a Sundance Indie Film
"It's funny, because I guess me and Justin kind of stumbled into these movies that blend genres," McDowell says. "The reason I like to play in this space is to make people think and come up with questions and talk to other people about those questions. That's the point for us in making films and telling stories; that's what interests me: causing a reaction."
There's a scene in "The Discovery" that features a "60 Minutes"–style interview between Redford's character, Dr. Thomas Harbor, and a broadcast journalist (Mary Steenburgen) who asks if he feels responsible for the suicides that have occurred since he released his findings. Moments later, a member of the crew appears with a gun to his head and pulls the trigger on live television.
That scene takes place in the first four minutes of the film. If McDowell's goal is to cause a reaction, he's achieved it. It certainly caused one for Mara, McDowell's offscreen girlfriend, who was hooked after reading those first pages of the script. Her character, Isla, hadn't even been written yet, but would become arguably the most compelling in the film, falling both for Segel's character, Will, and the redefinition of death.
Segel, who is known best for his comedic roles in "How I Met Your Mother" and "Forgetting Sarah Marshall," may seem like a surprising choice for a setting so dark. (It is, after all, one that features live suicide tolls posted in waiting rooms and on public transportation with a chilling slogan: "STAY IN THIS LIFE #nomoresuicides #discoverlife.") But for McDowell, who cast Segel in a dramatic short film back when he was a student at the American Film Institute, the actor was an obvious choice.
"I think deep down he's a dramatic actor, and I always felt that way," McDowell says. "For Jason, he decided he wanted to do other things that didn't feel easy or comfortable for him."
It's something that intrigues McDowell—an actor choosing to break out of their range and show they have more than one character inside of them. Something else that intrigued him? Casting the iconic Redford.
"A lot of Sundance alums never approach Redford because they view him as this godlike figure, but the joke of it is that he's watched a lot of these films and young filmmakers, and I found out that he had seen 'The One I Love,' " McDowell says. "I told the casting directors that we should go to Redford for this role, and everyone thought I was a little crazy, but I always just go with a gut instinct."
A week later, McDowell met with Redford to discuss the script. The next day, Redford called to sign on, a moment that blew more than just McDowell away. "I called my mom and she burst into tears."
Want to work with directors like McDowell? Check out our film audition listings!