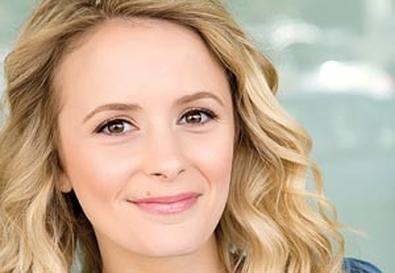 Actor Carrie Wiita calls pilot season "insanity." Between January and March, the pressure is through the roof, she says. If she lands a principal role on a pilot that, in the best of all possible worlds, is picked up by a network, it's potentially life-changing. But whether you have no auditions coming in or three or four of them lined up back to back day after day, pilot season is draining, and you have to be prepared, focused, and at the top of your game, Wiita says.
The first big time crunch involves getting your headshots ready, which may entail having new ones taken, getting the old ones retouched, or ordering new prints. "Printing usually takes about two weeks, and I like to have them back and in boxes by Dec. 24," she says. "Once pilot season starts, there is no time."
Preparing for pilot auditions is labor-intensive, especially for principal roles, "where they really want to see what you can do," Wiita notes. "You may get between eight and 12 sides, sometimes even up to 18 sides for a pilot. They may arrive several days or the night before the audition."
If time allows, Wiita will obtain a copy of the script (which, surprisingly, is easier during pilot season, she says), research the pilot's writers and producers to learn about their previous shows and their sensibilities, and track down any casting that has already taken place—all of which reveals the direction and tone of the project and how she should approach the role.
"I try to work with a coach before the audition, and if that's not possible, I will work on the script with fellow actors in my acting class," she adds. "We do that for each other during pilot season."
Throughout the season, Wiita is in daily contact with her manager, Bruce Smith, with whom she vents about disappointments, celebrates triumphs, and strategizes career moves. "It's a delicate dance," she says, adding that the emotional component is another reason she confers with Smith so frequently.
Reps Have It Rough, Too
Smith, who is with the Los Angeles office of OmniPop Talent Group, has been in the business for 21 years—14 as an agent and the last seven as a manager. "I'm always a shoulder to cry on," he admits, "but at no time more so than during pilot season. It's as much of a roller coaster for me as it is for the actors I manage."
His career is on the line, too, Smith points out. "We have to be very much on our game during pilot season." His clients are attending classes, comparing notes with other actors, and wondering why someone else is landing pilot auditions and they're not. For Smith, knowing what's happening in the business is the key, and he's constantly checking the breakdowns, talking with his industry contacts, and acquiring scripts as soon as possible. After he leaves the office following his usual 10-hour day, he may spend four or five more hours reading scripts and analyzing what a role might mean for a client's career—the pros, the cons, and the risks.
"You don't swing at every ball," says Melissa Berger, an agent with CESD Talent Agency in L.A. "It depends on an actor's stature and experience. If someone is in a position where he could be a lead, you don't send him out for an ensemble piece that comes in first."
Talent reps also have to maintain their reputations with casting directors and producers. It's to no one's advantage to submit the wrong actor for a role, they say. Getting their clients seen is hard any time of year, but the competition explodes during pilot season, with thousands of pitches coming from agents and managers all over the globe.
Their major challenge, they say, is contending with an industry that thinks the best way to create a successful pilot is to bring in stars, making it that much harder for reps to get their equally talented but lesser-known clients seen. "So much of what drives pilot season is out of your control," Smith says.
"You want to maximize opportunity within a finite amount of time," adds Berger. Part of her job is dealing with actors from other states and countries—"which has widened what I do," she says—along with "checking in with talent who come to town. I do client servicing and set up meetings with casting and network people to let them know who I have on the roster. It's especially important to do this for young or new talent. In many ways, I feel like an old-fashioned Fuller Brush salesman."
Casting Can Be Make-or-Break
Casting directors also face long days and endless meetings during pilot season, though 28-year veteran Jason La Padura of La Padura & Hart Casting in Los Angeles—whose credits include "Heroes," "The Playboy Club," and "Crossing Jordan"—says he is careful not to overload himself or his staff. Nonetheless, a pilot season workday may start at 9 and end at 8. A casting assignment can come in at any moment—not that La Padura feels obliged to take every job he's offered if he's otherwise engaged.
Casting director Tiffany Little Canfield says television is a new field for New York's Telsey + Company, which is mostly known for its extensive theater work. Still, Telsey has cast the pilots for such shows as "Ugly Betty," "A Gifted Man," and the upcoming midseason replacement "Smash." "We're always busy, but now we're known as an office that does television, too," Canfield says. "During pilot season, we can arrive at 9, leave at 8, and then go home and send auditions digitally to the producers."
Casting pilots involves weeks of conference calls, during which the network and studio brass, producers, and casting directors brainstorm and come up with a list of possible actors. Who ends up on that list often depends on whether a project is "cast-contingent, such as a procedural or domestic drama, or if it's a high-concept show like 'Pan Am' that doesn't need stars," says La Padura. "A high-concept show sells itself." Stars meet with the creative team to test their compatibility and are offered roles; rarely do they audition. If the team's top choices are not interested or available, it will come up with a list of second-tier choices.
Throughout the process, La Padura is busy contacting the top agencies to determine actor availability while fielding calls from agents and managers pitching their clients. "I can get hundreds of calls in one day," he says. "I can be gone from the office for two hours, and when I return I have 50 messages on email and voice mail."
Auditions may last for two months, four to five hours a day. More people weigh in at every step as the pool of actors is whittled down. Says La Padura, "I remember the time when I was in session with the show's producer, who liked an actor, and he'd call the network and say, 'I found my lead,' and they'd say, 'Great.' Now a lot more people are involved—it can be up to 24 in a room—and any one of them can say no."
Tom Hertz, creator, executive producer, and showrunner of CBS's "Rules of Engagement," talks about doing "a lot of cardio to ease the tension during pilot season," despite his proven track record. He says he has established a level of trust with network executives, and that makes it easier than if he were a newbie, but because expectations go hand in glove with past achievement, the pressure mounts.
Hertz's pilot season began this fall when he pitched a new show idea to CBS; in early December he was waiting to hear whether the network planned to green-light the pilot. It looked promising, as Sony had agreed to come on board, but he won't know for certain until the new year, and it's hard to ignore Internet chatter about what's hot and what's not, he says. Should the project get a green light, the make-or-break casting process begins.
"We all have the same agenda," Hertz says. "We all want a star." A name like Tim Allen makes a pilot almost a shoo-in for success, but "there are no formulas for casting," he adds. "It's always exciting to find new talent."
Personal Affairs in Order
For journeyman actors, the details take precedence over the big picture. When Wiita spoke to us in early December, she was in the process of looking through her wardrobe for appropriate pilot-season clothes and preparing for a dry-cleaning run. When she shops for outfits, especially as winter approaches, she says, her choices are largely determined by what's usable for pilots. Wiita likes dressing in character for auditions, and if she's lucky enough to audition for a principal role, she needs a more conservative look.
"Clothes should not have words written on them or be distracting or overwhelming in neon colors," she says. "I have to think about what clothes look good in front of the camera." Wiita prepares her outfits—garment, shoes, and wig if necessary—the night before, lining them up in the order in which she'll be wearing them. The following morning, she's clad in the outfit for her first audition while carrying the others in her car, where she changes between auditions.
Bringing comfortable shoes is a good idea, since many pilot auditions take place in a temporary office in a trailer at the end of the studio lot, and that can be a long walk from where you've parked, Wiita says. Keeping up her strength is essential, and if she's hungry, she's cranky. "But I don't have time to stop and have real meals," she says. "And I don't like fast food, because it can spill all over my clothes. During pilot season, I carry a box of protein bars around with me. I know I should also be doing exercises before and during pilot season, but I don't."
For Wiita, February and March are usually busier than January because she's generally not seen until the celebrity actors don't pan out, she says. That's when the stress really begins, especially if she books a role and is not sure if the pilot will take off.
"The most important preparation for pilot season is getting your personal life in order," she says. "Last year I was in a new relationship before the holidays and realized he wasn't present or supportive. I said, 'Things are going to start getting chaotic, and if you can't be there for me, I don't need this.' You need everyone around you to be emotionally supportive, because every day, especially during pilot season, you are rejected and told you are not good enough. You don't need a social life that is pulling you down. If your relationship is not solid, get out of it now. For three months, pilot season has to come first."