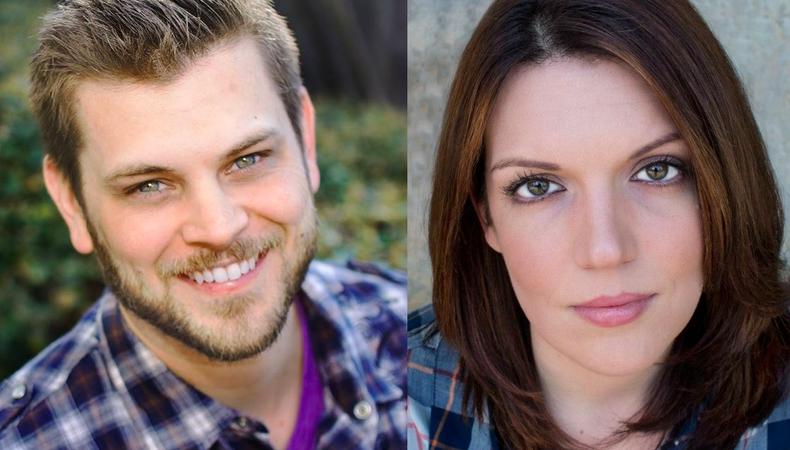 Patrick Ryan and Andie Jordan bring a strong one-two punch to operating a boutique agency in Atlanta.
Ryan's background in the wealth management industry and Jordan's work as an actor and then in agent and casting offices have helped them form a formidable team: Aligned Stars Agency (ASA). And the agency isn't even three years old yet. According to Ryan, the agency's founder, "four out of five of our actors have booked a SAG job in the past six months."
"We're bringing fresh faces to the marketplace," says Jordan, the agency's special advisor. "The biggest comment from casting directors [Ryan shadowed prior to opening ASA] was they felt they were always seeing the same talent." This knowledge is a driving force in how the two operate their boutique agency and their willingness to provide opportunities for actors with few or no credits.
"We keep it small," they say in tandem. "We want our talent to feel they have a team working for them and not feel like just some name on a roster." Jordan adds, "Patrick opens up his schedule every month so our talent can come in and review past auditions, go through headshot choices, and just generally talk about their role in the industry and how to continue furthering themselves in it."
One of their clients, Schwanda Winston, tells Backstage, "I love the fact that Patrick is very genuine and truly cares about the actor. As busy as he is with the business, he still takes time to talk and encourage actors. This is a tough business and it means so much to feel like a partner and a team member; not just an actor on a roster."
Ryan offers the following advice for those seeking representation.
"Treat yourself as a small business. Know your industry. Understand the sales tools we use and be ready to work. Training is a key factor; that shows people the kind of effort you're putting into your career. If you're going to seriously compete for these roles, training is extremely important and you should know your type and the kinds of roles you should be going up for. When it's time to come in and read for an agent, come in and show us what you can do! We want to see what makes you unique, what you can do right now.
"Come with a plan," he adds. "We want to see serious actors with a plan for growth and an understanding of our market and their role within it."
When it comes to submitting to ASA, Jordan says, "Don't give up if you don't hear from us in a month or two. Resubmit after six months—our needs may have changed between your submissions."
Finally, what is the best part of Ryan's day? "Getting to call actors and tell them they've booked!"
Aligned Stars accepts online submissions through their website and encourages those with talent and a marketable look to submit regardless of the size of the résumé.
Inspired by this post? Check out our Atlanta audition listings!