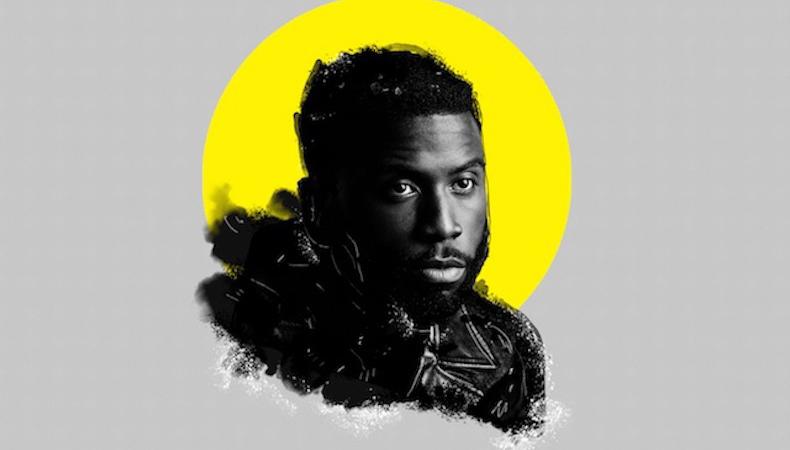 After graduating from New York University's Tisch School of the Arts, Y'lan Noel struggled with making the jump from educated actor to working actor. But after putting in the legwork, his real-life uncertainties have transformed to on-screen confidence as Daniel in HBO's "Insecure," returning for Season 3 on Aug. 12, and as Dmitri, lead protagonist in "The First Purge," in theaters July 4.
What sort of psychological warfare did starring in "The First Purge" put you through?
I feel like I started to actually physiologically relate to these fictional characters and what they would have to experience if they were to go about surviving the Purge. We'd do a lot of nighttime shooting, and when nighttime came, the nervous, empty feeling of this impending possibility of doom—I would start to feel that in the fibers of my being.
Because the situation is so intense, does that make it easier to get into character?
There is a level of intensity and an amount of focus is needed sometimes that can paralyze you because it is so scary at times. I would have to remove myself from everybody and go back to the trailer and have that sense of peace for a second before I came back out. I think they did a good job in putting us in situations where we could feed off the environment.
On another note, it looks like we'll be seeing more of Daniel on "Insecure" Season 3.
From the purview of my character, we haven't really seen who Daniel is. We've only seen Daniel in relation to Issa. That being said, we don't have a real insider look to why the relationship does or does not work. I think that's something that viewers want to see. Obviously, with the setup of the way things ended [last season], Daniel has a new roommate.
People are really rooting for Daniel.
People come up to me all the time. It was a little rough for Daniel—and by way of Daniel, me—after Season 1 because of the nature of the circumstances. But after Season 2, what [people] thought of Daniel [was] that he has really good intentions; he was showing up for Issa in these big, big ways. I'd meet people in the airport and the streets and people were very respectful of Daniel. I met a lady in Whole Foods yesterday who I never would've thought watched the show. She came up to me with her kid and she was like, "I just did a marathon of Season 1 and Season 2 and I'm team Daniel." To have people participate in that way, it's really exciting to be a part of that.
With three seasons now under your belt, what do you think playing Daniel on "Insecure" has added to your acting skills?
He only communicates the essence. He's not extremely complex. It makes me really focus on simplicity and how am I effective in this moment. Sometimes I feel like my normal approach to roles has been, "I want to be more complex, dynamic." Daniel is very streamlined, simple—this is what he wants and he goes for it. I think it's a helpful tool to have: not wanting to dilute the performance for the sake of wanting to feel interesting to people but to go for what's at the heart of it, and Daniel goes for it.
I read that you initially related more to Lawrence. How do you prepare to audition for a role that you don't see yourself in?
I related to Lawrence at the time because where I was was so similar to where we see Lawrence in Season 1. I thought I could just plug in Lawrence and show up to the set and I'd be him. As far as Daniel was concerned, he was a little more put together.
READ: How to Get a Show on HBO
Did you have any memorable survival jobs before "Insecure" and "The First Purge"?
Big time! I was between New York and Georgia, and I worked retail. I was at Brooks Brothers for awhile. I was at Tommy Hilfiger in the tailoring department. I was really depressed about the whole situation because for me, I didn't know what it took to be a professional actor. I went to conservatory-style training and I was doing the work, sharpening my craft, but there were a couple years where outside of the indecision and the procrastination and maybe a few personality quirks, I didn't know how to go about doing the things that would make me a professional actor. And that's where Backstage really helped me. It pointed me to a lot of different acting classes; it showed me how to go about doing the things I wanted to do but I didn't know how. It was a mentorship in a way. At the time, I didn't know anybody in the industry, so I really needed that. I still have Backstage articles coming to my email every single day.
Tell me more about your experience with Backstage.
I found my first headshot photographer from one of the articles talking about good headshot photographers in Los Angeles. I found a couple of acting classes I went to. When I was going between agents and managers, they offered a lot of advice on whether I was ready for it. I decided I wasn't ready for a manager, [which] is something I learned from a Backstage article. When it comes to publicity, I was looking at articles about when an actor is ready for publicity. I didn't have a physical mentor, so it was everything to me.
What advice do you have for actors looking to relocate to L.A.?
I didn't want to come to L.A. without a plan. I was already dealing with my own indecision in Atlanta, so I didn't want to pick up and relocate and do the same thing in a different area. The biggest thing to me was to have a plan or to have a job; it so happened I had a job that I had to come out to L.A. for, so it made the move a little bit easier. Have a plan. It does really help to be in these rooms and be shaking these hands. You have to be in the stadium to play the game.
Right—technology has helped things a lot with self-taped auditions, but there's nothing quite like making eye contact.
I know a lot of people who thrive on self-tapes, but for me, it does come down to first impressions. I like to be in the room, I like to talk to the people I'm acting with. I'm already super nervous. I get a lot of anxiety when it comes to auditions, so there's an added level of safety being enclosed in a room and being able to do it again and take notes.
How do you combat those nerves?
I think I'm at a point now where I've accepted that it's just a part of what it is. I don't think I'll ever get to a place where I'm super kumbaya coming into an audition room. What I try to do now is lean into it. I try to say, "Is it justifiable that this character is going through this at this point in time?" If it is, then it's kind of like the Purge where [if] you just [did] 12 hours of legalized violence, would you be nervous? Probably so. I deal with it in that way. I deal with it through the character's lens.
The nervousness becomes part of the character.
My teachers in New York were really helpful coming up with ways to figure it out. I remember we had this one exercise where we had to get on the train and go different places to observe people. We had to observe how people's anxieties manifested physically. I find myself doing that a lot these days. If I am nervous, how does it manifest in my walk or my speech? That was really helpful.
Want to work on TV? Check out Backstage's TV audition listings!