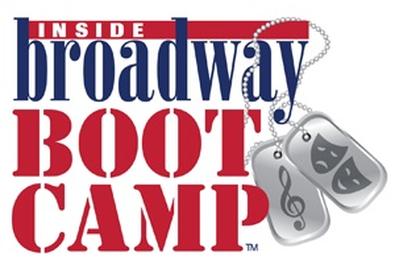 For the second year in a row, New York arts education organization Inside Broadway and Local 802 of the American Federation of Musicians, the largest local union of professional musicians in the world, are partnering this summer to offer a weeklong Broadway Boot Camp for New York City public school students.

Sixteen students between ages 11 and 15, entering grades 6 through 9 this fall, have been selected for the Aug. 13-17 Boot Camp. Each will work on a monologue of his or her choice and an individual song chosen by the administrators, and they will also learn a closing group dance production number. The theme of this year's Boot Camp is "Character Counts," and the focus will be on character work.

Students at Inside Broadway's partner schools throughout the city are able to sign up between the last week of May and the first week of June each year, when fliers are posted at their schools. The program is free, and slots are filled on a first-come, first-served basis. Local 802 is once again donating space to host the Boot Camp at its headquarters at 322 W. 48th St. in Manhattan. Instructors are all professionals who volunteer their time.

Katie McAllister, Inside Broadway program director and head of the Broadway Boot Camp, said that students are not required to have a musical theater background, although most express a strong interest in performance and have experience in a school or community production.

"They're learning a song for their own audition purposes, a monologue for their own audition purposes, and the group number that they'll perform on the last day of camp," McAllister said of the curriculum. "When we say it's a boot camp, it really is to get them ready, because most elementary and junior high schools will have auditions in the fall for a spring musical."

McAllister declined to reveal the names of this year's chosen students or the schools they attend but said that all of the schools represented are in Queens and Brooklyn.

The lucky students will work throughout the week with Inside Broadway senior teaching artists, including McAllister and Abigail Jones, who will offer the children guidance on choosing an age-appropriate monologue, finding their voice, and getting into character. Musician and composer B.J. Gandolfo, a member of Local 802, is also donating two days of her time to give the performers the chance to work with a professional musician.

"There is a strong interest in audience development and in the next generation of theatergoers, as well as the next generation of musicians," Inside Broadway Executive Director Michael Presser said, explaining Inside Broadway and Local 802's shared goals. He lamented the loss of funding for arts education in public schools and said that Inside Broadway and organizations like it are providing programming and education for children that might not otherwise be available.

Inside Broadway was established by Presser in 1982 and now reaches about 20,000 New York City public school students each year, according to McAllister. In addition to the Broadway Boot Camp, the organization develops and produces professional Equity musical productions that tour New York City public schools each year, as well as a range of educational programs that encourage students to learn from theater professionals and experience theater hands-on in the classroom.