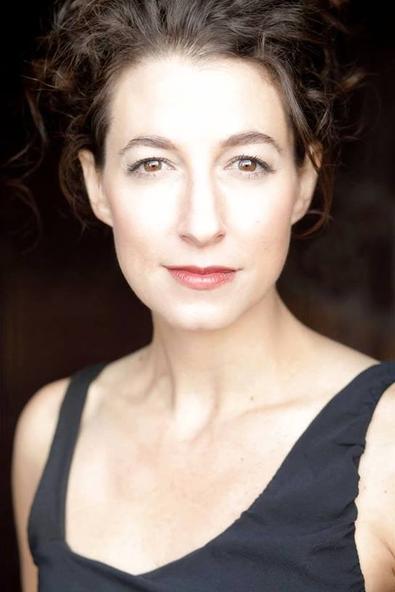 "I call myself a theatermaker, but I'm interested in the dialogues between different art forms, as much as simply a play," says Park Krausen, the artistic director of Atlanta's Théâtre du Rêve, the only professional Francophone theater in the United States, for the past 10 years. It's a pretty accurate description given what comes through in her work; the company once presented the play "Coco" from French playwright Bernard-Marie Koltè (with Krausen as the fashion icon) amid an actual runway show debuting the premiere collection of a local designer.
Also known for collaborating with the High Museum of Art on theater pieces that accompany certain exhibits "to create a more in-depth access to whatever work was being shown," as Krausen says,Théâtre du Rêve produces traditional shows as well, including commissions, collaborations with local and international theaters, and plays that tour throughout the U.S. and abroad. The intention is to spark cross-cultural conversation, and the only stipulation is that each work is connected in some way to the French-speaking world.
It was all the dream of founder and local actor Carolyn Cook—hence the name, Theater of the Dream. When she found several other actors with a propensity for the language, including Krausen, with whom she performed at Theater Emory, she realized this "inkling of an idea" could become a reality. (Cook will be returning to her original role of artistic director July 1, while Krausen will transition to associate artist and producer.)
Théâtre du Rêve is now celebrating its 20th anniversary, quite the feat for a small company that originally produced work only in French in an English-speaking city. But that never kept audiences away. The first few years they put on classics like "The Lesson" by Eugène Ionesco and Jean-Paul Sartre's "No Exit"—and sold out. "People would come. The synopsis in the program would be indication enough and the visuals would be stylized enough," Krausen says. "And there are some things that don't communicate in other languages; there's something quite delicious about that."
David de Vries, an Atlanta-based actor and director, "doesn't speak a lick of French," according to Krausen, "but he was playing Lumiere in a national tour of 'Beauty and the Beast.' He had probably French 1 skills maybe, and he did an entire play in French just because he has a great ear. I've done a play in Gaelic... So I know that it's possible."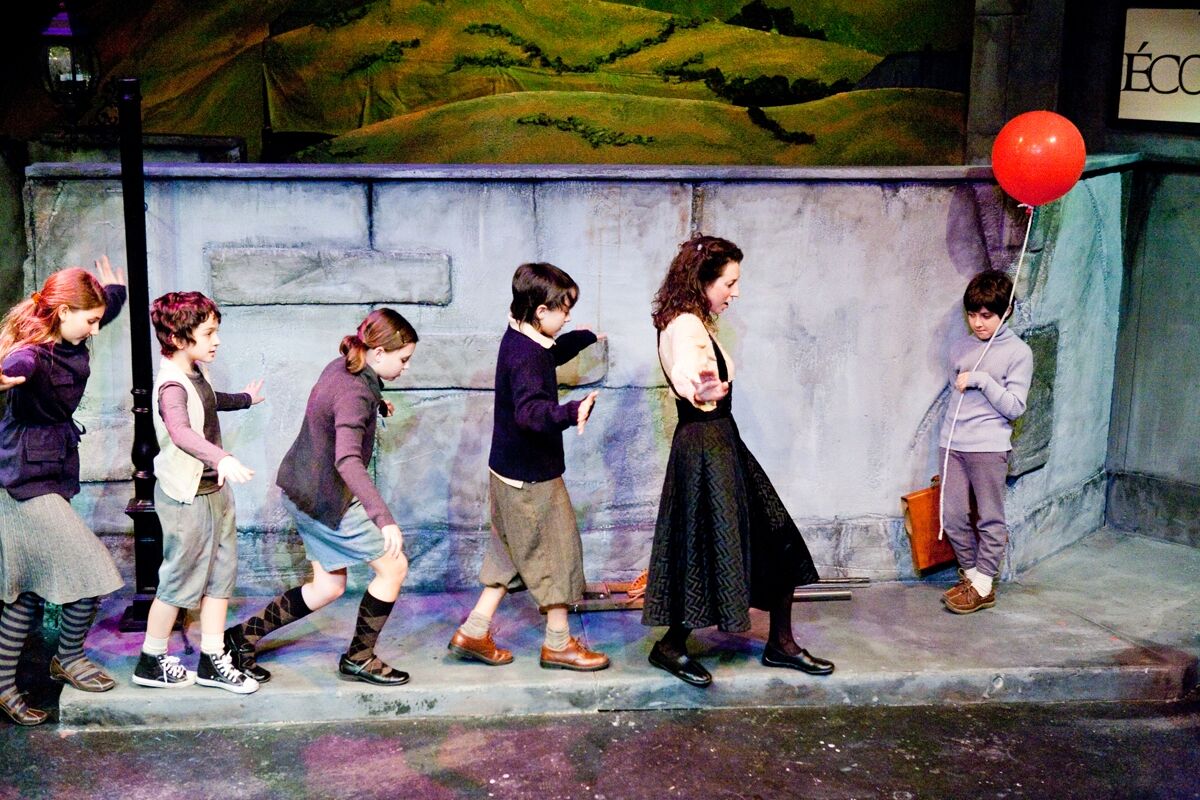 "The Red Balloon." Photo by Stephanie Richardson.
Interested actors don't need to parler français to audition. Théâtre du Rêve accepts headshots, résumés, and portfolios year-round, but they only hold general open calls every few years (the next of which will take place in the coming months). Performers are asked to bring a monologue they're comfortable with—in English—in addition to a "special skill or talent." But don't be surprised if you're asked to give some French scene work a try.
Whether you're a Francophone or not, Krausen says she looks for actors who are comfortable in their own skin, and she can see it right away. "As the producer or director, you usually can tell in the first 15 seconds whether you're interested or not: someone's energy when they walk in the room, their eye contact, how at ease they are in their bodies," she explains. "Sometimes people are nervous, but once they enter into the acting space, if it's a monologue, it's in those first 15 seconds. Are they grounded in what they're doing? Are they grounded physically and vocally? And is there a sense of play, too?"
Her biggest piece of advice for aspiring actors who want to get to that point? "See as much theater as you can. Even if it's a shitty little production!" It's a lesson that can translate to film as well, she adds. And it's worth listening to whether you want to do French theater or not; Krausen has also performed with Lincoln Center, Hartford Stage Company, The Alliance Theatre, Chicago Dramatists, the North Carolina Shakespeare Festival and Georgia Shakespeare, among others. "You get a sense of what you're interested in investigating and what kind of work you might want to do, and what kind of actor you might want to be."
Inspired by this post? Check out our Atlanta audition listings!