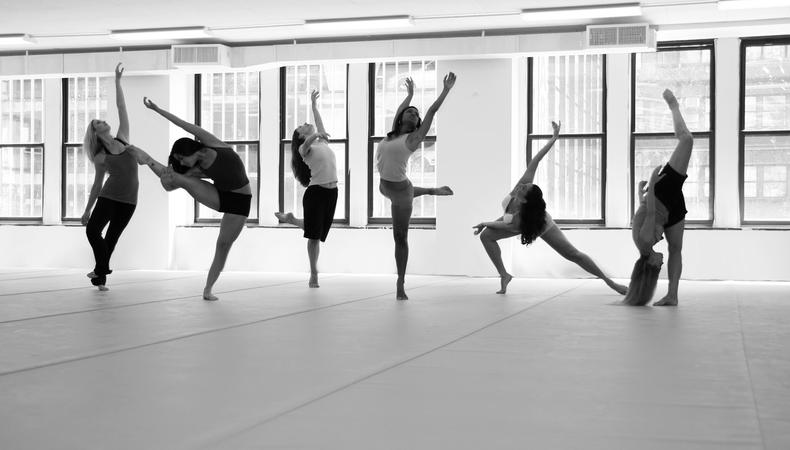 The age of "Hamilton," "Something Rotten!," and "An American in Paris" has proven that it's not enough to be one type of dancer anymore.
Broadway Dance Center specializes in producing the well-rounded dancer. With classes including the standard tap, jazz, and ballet, it has also added musical theater, belly dancing, waacking, vogueing, and even an introductory acting class to a curriculum taught by over 40 full-time employees and 80 teachers total.
An internal professional training program as well as drop-in classes available to the public adds up to over 350 classes being taught at BDC per week, according to Associate Executive Director Reese Snow.
Located in New York City's Theater District since 2007, Snow helped design the current space. "One thing that was important for us was to have viewing windows into each of the classrooms so you can feel what's going on," he says. "You look down the hall and you see people dancing, you know what it is, and you see other styles. We want to entice people to be involved in everyone else's disciplines and admire other people you might not see because, for example, you're a Broadway person who might not be familiar with street style. We wanted to make everything transparent."
The approach permeates the studio's entire philosophy of broadening dance experience in a supportive yet cutting-edge environment. Using a mix of student feedback, teacher recommendations, keeping an ear to the ground of the dance world, and social media, Snow, along with Executive Director Diane King and Director of Educational Programming Bonnie Erickson, tailor a curriculum that caters to the recreational dancer as well as the serious career dancer.
"What's unique about BDC is that we don't have a specific artistic director," says Reese. "There are various people who have specialty skills in each area. For example, April [Cook], who's our PR and marketing head, is also a well-established tap teacher and teaches a class and goes to hip-hop cyphers, so she's hooked into that community."
"It takes a village," adds Erickson about bringing the right amount of diversity to dancers. "And a lot of social media."
The BDC "village" boasts seven studios spanning 30,000 square feet. Full-time adult programs feature between 200 and 250 students from 46 countries worldwide, Erickson tells Backstage.
"We tap into our program students as well as our drop-in students to [find out what the studio needs]," adds Cook. "We're also going to do a Broadway focus group with students on Broadway currently to see what they're looking for."
Diversity is foundational at BDC, where professional dancers are required to take a minimum number of classes outside of their chosen concentrations, as well as know what it means to be a dancer outside of the studio. Website maintenance, reels, résumés, headshots, and audition room etiquette are all discussed with career dancers.
The BDC outlook has students walking in the door with their administrative affairs in order, and keeping their jobs with their "training, versatility, and ability to stay positive," says Erickson. "Casting directors and dance agents and working choreographers at mock auditions, they'll say something [about an auditioning dancer] like, 'I just like her. She seems like a great person to work with.' Essentially, what it takes to get hired and continue to get hired is to be a good person."
So dance. And be nice while you do.
Inspired by this post? Check out our dance audition listings!