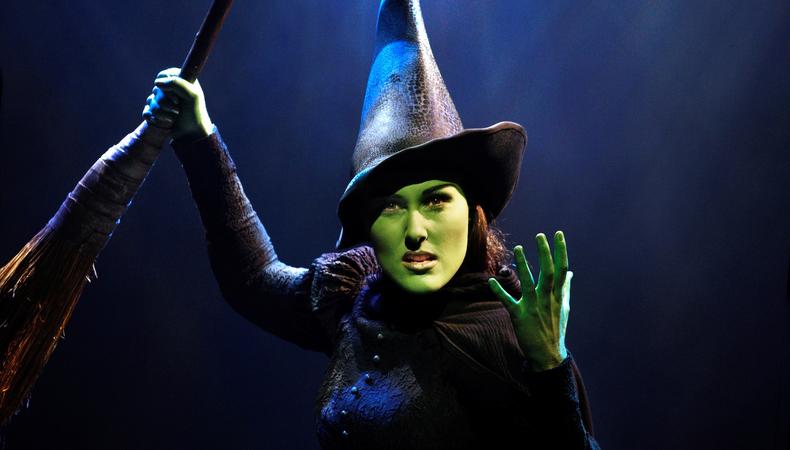 The inaugural Australian Musical Theatre Festival is officially taking place in Launceston, Tasmania from 23–26 May 2019. A team of experienced industry professionals is offering a series of workshops and masterclasses for musical theatre lovers, makers, teachers, as well as showcasing new works, outdoor performances, tours and youth events. The lineup includes Jemma Rix, who played Elphaba in Wicked, and Rob Mills of Neighbours, Australia's longest-running drama. Workshops will cover everything from landing the role, to expanding your professional dancing skills, to mastering singing and vocal techniques tailor-made for musical theatre.
We recently got to catch up with the artistic director of the festival and Tasmanian actor John Xintavelonis. Boasting a career that spans Tasmania as well as mainland Australia, Xintavelonis offers insight on the creation of the festival and how to pursue a musical theatre career.
This is the inaugural festival. Could you tell us a bit about the program and how it came to be?
Neil Cameron and Gillian Miles, who are responsible for creating the Festival of Voices in Hobart, developed the idea of this festival in response to a perceived need [in the Launceston community]. They were able to secure five years of funding from [the Tasmanian Government through Events Tasmania] to kick this music festival off and have it continue on!
The festival isn't just for people who are aspiring to be in theatre or who are young and want to break into the industry. It's also for people who love musical theatre as well. It's also an opportunity for people to check out the northern part of Tasmania, which is a great place to visit. We're very excited!
The festival website has distinct portions for musical theatre lovers, directors, as well as aspiring actors. What can those deemed "future stars" specifically look forward to experiencing at the festival?
Most importantly, getting access to some of the people who work on these shows in the mainland which are world class; getting in front of people like Tyran Parke, who just started as the head of Musical Theatre at the VCA, you learn what to expect when you turn up at an audition as well as the opportunity to gain exposure. Tasmania being so cut off, that opportunity doesn't typically exist here. There's been a lot of interest from mainland schools as well, which is an invaluable opportunity for those aspiring to pursue a career to get in front of those people.
Did you have the opportunity to attend a festival such as this early on in your career?
No, not at all! Anything I went to was performance-based—there were shows you could go and see. Whereas, [with the Australian Musical Festival] there's a lot more focus on learning and learning to create your own work. There will be performances, but a lot of it will be creative theory as well. But, no, I never had that experience. It was very hard for me. I kind of had to learn on the job here and then get an agent in Melbourne and spend a lot of money getting to auditions to gain exposure.
What is some advice you may have to give to our readers pursuing a career in musical theatre here in Australia?
The main key is to never think you know everything. You never stop learning in this industry, whether you're learning from someone who's been in training for years or you're learning from someone who's just joined.
Continue to hone your skills. If you can't go from job to job, then you need to be able to do something where you hone your skills. Going to workshops, seminars and networking events is the best way to do that, I think.
Go into everything with an open mind and an open heart. Be like a sponge and take it all in.
It is a small industry at the end of the day, so the more people you know—the more events like this you attend—only improves your network and skills base.