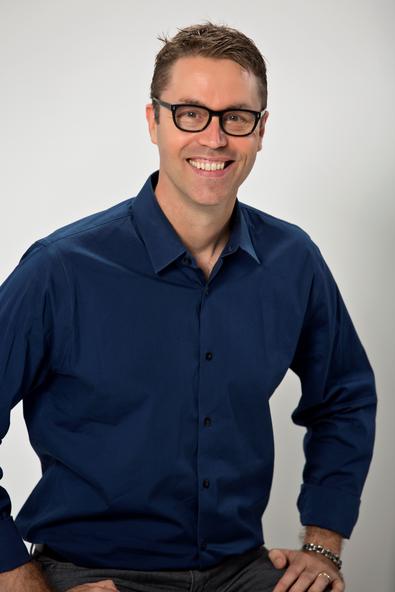 Vocal arranger Deke Sharon is probably the most prominent a capellist in the country. He's worked on NBC's "The Sing-Off," the blockbuster "Pitch Perfect" movies, and Lifetime's "Pitch Slapped." But now Sharon is stepping into new terrain: vocal arranging on the first entirely a cappella Broadway musical, "In Transit," about the intertwining lives of 11 New Yorkers. Previews are set for Nov. 10 at the Circle in the Square Theatre.
Why do you think a capella has come back into the public consciousness?
It's the way we're using our voices that has come back into vogue. But the bigger thing is that music has become detached from humanity. Voices are overtuned. Artists are overpolished. A lot of what you hear is programmed robotic synthesizers. The heart has been stripped away. We want music that makes us feel something, and nothing is more compelling than the human voice.
What's different about this project?
Many things about a cappella remain constant [for "In Transit"], but certain things are amplified for the Broadway stage. In "The Sing-Off," you want to create drama, but that's 90 seconds and this is 90 minutes. Each of the characters has many different levels, but there's also this element of the stage. The show is in the round and these actors are really moving around. The singers are the music. Experienced Broadwaygoers will be particularly compelled when they see how we approach this.
Do your actors have an a capella background?
There are some people who do, but there are a lot of people who don't. Obviously, people have to have a strong voice and great pitch. The Ethel Mermans of the world wouldn't hack it. You can't just have a strong lead vocal, you also have to be the horns in the background, or the keyboard. But there's something else that's so important: No divas. In other productions, you can have some actors who have attitude, but in a cappella, there's so much give and take. The team is essential. The way everyone interacts has to be open and has to exist without ego. A capella is a bunch of dominos. Any one person out of tune throws the chord off. Imagine the Rockettes kickline—one person out of sync sticks out like a sore thumb. That's what we're doing, not just with movements, but with chords and harmonies.
What advice do you have for people who want to take their a capella to the next level?
If they're already singing in an a capella group, they're probably already a great singer. But if you want to go to Broadway, you have to act and you have to dance. You're probably already a single threat, but you have to get double and triple lined up as well. It's not necessary to try to become generic. Be yourself. Let your own light shine, and then when the right role comes along, you'll be ready for it.
Inspired to make your Great White Way debut? Check out our Broadway audition listings!