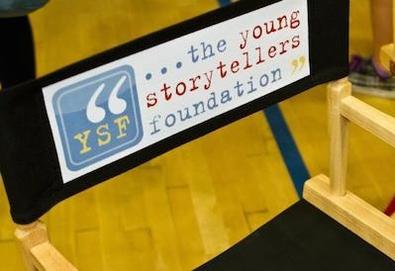 As an actor, you might often find yourself to be the one seeking advice and mentorship…but you're not the only one who needs it. Take a break from your audition prep, your improv class, or the Web series you're working on, starring in, directing, and producing, to give back.
Use your outgoing personality, charm, smarts, and all else that you possess to pay it forward. Here are a few opportunities that might be perfect for the generous actors out there.
Signature Theatre Company (New York)
Spend time in the heart of New York's theater district volunteering for Signature Theatre Company. Founded in 1991, the company relies on volunteers to serve as ushers, and work with various departments within the company—marketing, development, etc. Volunteers typically work 10 a.m. to 6 p.m. at the Signature Theatre Company offices. A perfect fit for actors, volunteers who want to be around performers and theater, enriching themselves as they help out the company. See more information here.
A Place Called Home (Los Angeles)
Located in South Central, Los Angeles, A Place Called Home (APCH) provides children and teens with educational programs, counseling, and mentorship. Use your outgoing personality to assist in APCH's plethora of events including the Back to School Festival and the Thanksgiving Community Dinner. Or, be a guest speaker and motivate young people with your words. Become a mentor, adopt a family—the opportunities are endless. See more information here.
The Actors Theatre Workshop (New York)
This award-winning non-profit theater workshop serves as a community center and educational institution for children and adults alike. Since 1991, has worked toward teaching theater principles and skills to its patrons—lovers of the arts and theater just like you. So where can you help? This New York City establishment always needs volunteers to provide support for its management, development, and activities. After your one-week training program, you'll assist weekly wherever your talents will be most helpful. See more information here.
Create Now (Los Angeles)
Create Now is another nonprofit organization designed to help vulnerable children and teens through arts mentoring. Through music, writing—(perhaps some fun improv games)— and other activities, Create Now volunteers can help inspire children and open them up to life's possibilities. As a volunteer, you can also donate just one hour each week to helping kids learn important life skills such as how to apply to college or how to open a bank account. Located in Los Angeles, imparting knowledge on kids who need you couldn't be any easier! See more information here.
The Los Angeles Drama Club (Los Angeles)
Calling all Shakespeare enthusiasts and drama lovers! The Los Angeles Drama Club could use your help. Called "the country's youngest Shakespeare Troupe," the Los Angeles Drama Club helps kids experience great literature and teaches the creative process. If acting has been your passion since before you could crawl, pay it forward and help influence the great actors of tomorrow! See more information here.
Young Storytellers Foundation (Los Angeles and New York)
More kids! (What can we say…they need a lot of mentoring!) For only one hour of your time each week, you can mentor a young storyteller in Los Angeles or New York. As a mentor, you will (with a group of fellow mentors) visit a local public school and be paired with a student. You'll help them throughout the creative process of writing a script (of which you've read plenty of as an actor). At the end of the two-month program, the scripts will be performed by professional actors in front of parents and friends. Watch your little student's face light up as they see their work come to life. Try to hold back your tears of joy until after! See more information here.
Like this post? Check out "7 Companies Producing Groundbreaking Immersive Theater."