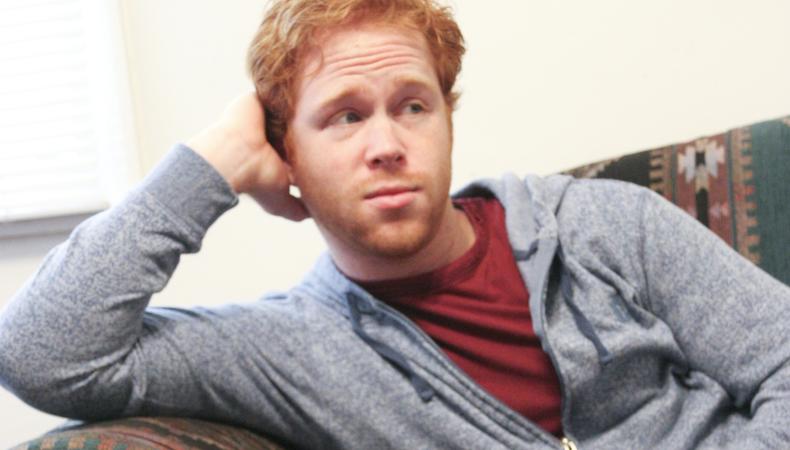 As anyone who's seen a therapist—or been involved with someone who's seen a therapist or even been a therapist—knows, therapy takes a while. There are a lot of sessions at which, well, not much happens. What has the potential of being dramatically compelling onstage, however, are sessions featuring breakthroughs and instances when boundaries are crossed and rules are broken—when the offices aren't quite the safe places they're supposed to be. Jeff Bernhardt's "Therapy" is a well-performed and interesting visit with three therapists and a patient whose issues touch each of them, but a lot more has to happen for us to get what we need theatrically.
Bernhardt also directs, and Eloise Ayala's beautifully appointed set tells us a lot before the action even begins. We see three offices, and each could not be more different. We first meet Steven—played with a laid-back yet straightforward simplicity by Jed Sura—who has traditional yet comfortable digs that reflect his style. Next is Moira and her eclectic space, with incense and a hodgepodge of curios and ethnic art; Lynn Ann Leveridge's earth mother is a delight, with a terrific self-effacing humor. Finally, Sandra's office is a study in sleek geometric design, black and white with hints of red, perfect for the disciplined, old-school practitioner Marcie Lynn Ross embodies.
But what's a therapist without someone on the couch? Luis Selgas delivers a nuanced performance as Lance, an angry and bitter young man who says that he is perfectly fine and is only visiting Steven to appease his parents. Not surprisingly, he's got issues. As the show progresses we see each of the three therapists with his or her respective patient. Yes, shrinks go to shrinks, so it's Steven with Lance, Moira with Steven, and Sandra with Moira. We enjoy the differences among their approaches—Steven's got an unassuming empathy, Moira plays on her maternal instincts, and Sandra has a professionally honed objectivity—but what's more engaging is getting glimpses of the therapists' issues. You want to talk "projection" and "countertransference" and "the presenting problem"? Bernhardt, a licensed clinical social worker, knows his stuff, and it's all played out for us in an authentic, unforced way.
What we're missing is something that pushes us, shocks us, and makes us uncomfortable. Events and revelations that should be significant somehow lack punch. Perhaps an outside directorial eye—and some judicious cutting—might help to shape this intelligent material into a play that hits us on a deeper level. Right now, it's all too safe.
Presented by Eleventh Street Productions, in association with the Secret Rose Theatre, at the Secret Rose Theatre, 11246 Magnolia Blvd., North Hollywood. March 2–17. (800) 838-3006 or www.brownpapertickets.com.
Critic's Score: B-