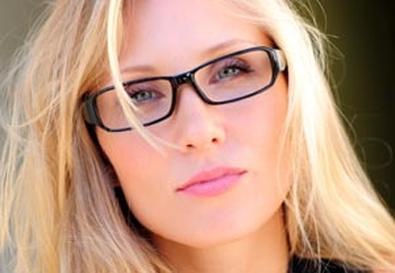 I'd already passed interview number one. Now I'm told that Michael, the other manager, will be right with me.
This place is super high-end. Everything's white. The floor, the walls, the ceiling, the tables, the linens covering the tables, the candles—even the server's uniforms are… uniform. I had totally forgotten that at a restaurant this nice you'd most certainly have to wear the standard white button-up shirt and bow tie.
I sit at the bar and prop myself on a very high white stool. My legs don't touch the floor. I'm kind of tall, so these seats must be more-than-ordinarily high. I feel like a kid. My shoes dangle and now I'm seven again, waiting for Mom to put on my shoes as I suck on a lollipop.
I swore I would never wait tables again, but here I am—applying at one of L.A.'s finest Italian restaurants. Despite a few recent high-profile bookings, I've come to terms with the fact that I
need
to work. And make money. At a place like this. Again. Instead of acting.
My mind wanders back to the first interview today, with the manager Carlo. Carlo strongly resembles the British soccer player David Beckham. Actually, he's hotter than David Beckham—taller, bigger and more masculine. He's like a GQ-Sexiest-Man-Alive type. His arms, his eyes… I wonder, Why is he not an actor? Is he married? Probably. All the good ones are taken.
My daydream is quickly interrupted by the freckle-faced bartender asking if I would like something… perhaps a cocktail? I order a cappuccino.
An attractive gray-haired man in a black suit, who had been sitting nearby, moves closer.
"Excuse me? I just have to tell you, you are the most beautiful woman I've ever seen."
"Wow. Thanks," I feign. "You don't get out much, do you?"
He's of medium build, and up close he resembles an older Richard Gere. (What's with this—a Richard Gere look-a-like? David Beckham look-a-like? Only in L.A., I swear.)
"I'm serious. You are just stunning. Do you have a boyfriend?"
"No," I say, proud of my recent independence.
"Let me take you all over the world. Let me buy you a house. Let's live happily ever after together. What are you doing here?"
He hands me his business card. The title "Partner" is under his name.
"Thank you for your flattery, but I don't know you. So I think we would have to start with a first date." I pause. He doesn't laugh. "Call me crazy."
"You know how much money I made last month? A
hundred
thousand dollars."
I'm instantly turned off.
"Look, I'm here on a job interview, and I need to focus on that right now."
"You've been here over an hour."
"Yes. I'm aware."
"A beautiful woman like you shouldn't work."
"Thank you."
"Just think—Prague, Paris… You name it."
I say nothing, and he finally leaves.
"Creep," I mutter, stealing a laugh from the bartender. I nervously sip my cappuccino, wishing this interview would just happen so I could get out of here.
I recognize one of the waiters, and we chat for a while. Then I excuse myself to call Carlo. I've been waiting for an hour an a half, I tell him. Should I re-schedule?
He'll handle it, he says. Two minutes later I'm being tapped on the shoulder by his partner Michael. His hand is ice-cold against my exposed skin.
He motions me to sit down at the mini-sized white table for two, and I do. He's wearing a gray pinstriped suit with tan dress socks with stripes. He likes stripes. No wedding ring. Bald spot. And short, chubby hands.
"Sorry about the wait. What do you know about
fine
dining?" he asks with barely a breath between sentences.
"Oh... Well." I regain my composure. "Here's my resume. It says right there that I've worked in the service industry for several years. My last job was at a beautiful upscale hotel. They had a restaurant where I became great with opening wine bottles."
I laugh to myself remembering the time I broke a cork trying to open a bottle of red wine, and it plopped into the wine the manager had been saving for ten years—which almost got me fired. The thought is still hovering over my head when he says, "What do you know about
fine
dining
food
?"
"Um. Well, like I mentioned earlier, my last serving job was at a
fine
dining restaurant. All I know to tell you is that I will work hard. I will memorize the menu and learn it like the back of my hand. I will work very hard for you."
"What do you know about wine?" He questions rigorously.
"What do I know about wine? Well, I love Cabernet. I've served wine at every restaurant I've ever worked at, and—"
He interrupts and says, "Look Alexis. This is going to be the hardest job
you
are
ever
going to have." He points at me and raised his voice a little, getting worked up.
"What?"
"People train here for weeks, then I fire them before they get a chance to work. Most people can't handle it here. This job is your
life
. This is your
career
.
If you're an actress, don't waste my time.
Are
you an
actress
?" he says icily.
"No," I say, trying not to bite my tongue. Anger is boiling inside me. But before I can let it out, he continues, even more caustic in his tone.
"I see on your paperwork that you want to work nights. Forget it. I will only hire you for days until you prove yourself. If you prove yourself to me, I'll
allow
you to work nights. But, frankly, I don't see
that
happening."
He shakes my hand harder than I thought his handshake would be, and walks away. I walk toward the exit, shaking with anger and frustration. Then from somewhere deep inside I remember that I haven't paid for my cappuccino. I gaze over at the bartender. Our eyes meet, and I can read her lips, "Don't worry about it."
I leave, and walk for a few blocks.
I can't breathe. All the frustrations of being in between the life I want and the career I don't have bubble up inside me. I can barely walk. I nearly stumble from a crack in the pavement, but catch myself.
I walk into a nearby Macy's. I need a breather before I get in my car and sit in rush hour traffic.
I want to block out what happened. I try on perfumes and lipsticks, but I don't buy anything. And I can't forget why. Because I don't have a job. The realization hits my like a brick.
I find the bathroom hidden in the lingerie section all the way upstairs, and I start to cry. My sensitivity has gotten the best of me today.
I'm in the Macy's bathroom crying sitting in an oversized love seat next to flowered walls. Crying. I'm questioning my life, my choice to be an actress. I could have been like the friends I grew up with. In college I could have majored in business and had the beginnings of a career by now. But I chose to be an actress. I chose to follow a dream I had as a little girl.
The crying peters out, and eventually leads to sighing. Women come in and leave, but none pay any attention to me. I regain myself. It takes a moment. But I realize it was just an interview. I do them every day—they're called auditions. And I've never let them get to me. Why should this one?
I'm not giving up yet. Not yet.
**********
After I wash my face and leave, I wander into the chandeliers section. Wow—beautiful. Hmmm...
Maybe I should work at Macys.
Alexis Peters appeared in Garry Marshall's hit film "Valentine's Day," and recently finished filming Adam Green's "Hatchet 2," due in theaters this fall. On the ScyFy Network, she played Ingrid in the original film "Grendel," and Sif in "Thor: Hammer of the Gods." Other TV work: "Days of Our Lives," and the FOX pilot "Faceless." Stage roles include "Summer and Smoke" and the 2004 ADA award-winning "Moonchildren." Alexis can be reached at alexisbackstage@yahoo.com.