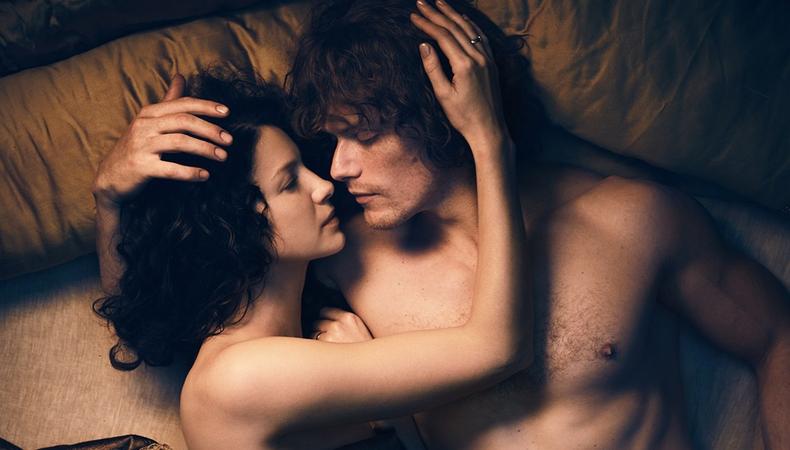 A good sex or fight scene is one that is energetic and authentic on screen or on stage. But a great sex or fight scene carries an understanding of consent between the creatives while allowing the actors to feel safe to explore risky territories. Enter intimacy and stage combat directors. These fields are relatively recent, and more productions are making it a common position onset. HBO has now made it mandatory for every set to have an intimacy coordinator for scenes of intimacy, for example.
Earlier this month, New York City acting studio HB Studio hosted a public conversation about sex and violence on stage in their HB Playwrights Theatre. The conversation, moderated by director-writer Katherine Wilkinson, featured Judi Lewis Ockler, an intimacy director and coordinator, and Christian Kelly-Sordelet, a fight director and stunt coordinator, as they discussed consent protocols on stage and how they use them to facilitate a safe environment for the actors.
For Ockler, who is also a fight director, she became involved in intimacy coordination and direction when she realized intimate scenes were not being treated with the same amount of care as fight scenes. "Why are we not treating a kiss or a sex scene the way we would a fight scene?" she posited. "Why are we asking actors to just go for it?" These were the questions that got her more involved with developing processes for actors to feel confident and safe while shooting intimate scenes.
The processes have seemingly continued to evolve, especially in a post-#MeToo era, where creating comfortable and safe workspaces are now the expectancy rather than the exception. When Wilkinson asked how those conversations around consent are changing in the rehearsal rooms, Ockler stated: "I think part of the work is establishing and building boundaries. So that the actors in addition to the creatives feel that they have a space to communicate."
READ: Intimacy Directors Should Be on More Sets, Says SAG-AFTRA
On that same question, Kelly-Sordelet added that while his group's process still operates under constantly checking on the actor's safety, the terminology has become more specific. "For professional actors, we'll always make sure to—this is a pretty new thing, within the past five years or so—we'll make sure that we do have a discussion of what is everyone's definition of consent," he said. "How does that work? And if something goes wrong in any point in our process that just reminds us that we have every right to stop. Say stop...do whatever you need to do to make sure everyone knows [that] you need a moment."
In these moments, the "stop, reset, and declare" process is used, said Kelly-Sordelet: at any moment an actor can yell stop, talk about their reason for stopping, and then come up with an agreeable resolution before they go in for another take. "The example I usually use is if we decide we're going to have a handshake...but then the day cameras are rolling, now I decide to come in for a hug, she's got every right to say stop," said Kelly-Sordelet. In an example like this, Kelly-Sordelet says that going in for a hug for the scene could be appropriate so long as both actors are on the same page about it beforehand.
These specific instances are why it is imperative for intimacy and fight coordinators to collaborate with actors and creatives. "I must collaborate with the creatives," said Ockler. "I have to collaborate with the actors, I'm not there to tell them what to do. I'm there to help the story across, I'm just going to help facilitate, and in some terms choreograph, but I need their input, I need their communication, I need them to feel completely supported so that they can do their best work."
READ: Broadway's First Intimacy Director Protects Actors + Makes Better Art
Ockler urges that intimacy directors are not on set to be "sex cops," but just to help with the director's vision while maintaining "agency and autonomy for the actor." While not wanting to go completely improvised, intimacy coordinators are always open to workarounds that benefit all parties involved. If an actor does not feel safe with a certain approach physically or emotionally, an intimacy coordinator is there to bring other solutions to the director that would satisfy what is best for the story—which is, in many ways, very similar to how a stage combat director operates.
In fact, in this discussion, both Kelly-Sordelet and Ockler expressed just how parallel each other's professions are: both are responsible for making sure the intimate or violent acts displayed are convincing and makes sense for the story, both are responsible for overseeing the autonomy of the actors, and both are responsible for creating a safe environment for the actors to play in.
Intimacy and fight direction are laboring and emotionally dangerous professions, so much so that both Kelly-Sordelet and Ockler recommended that you go into the field only if you have the proper experience. "You're taking people's emotional and physical safety in your hands; you don't want that on your hands if something goes wrong and you're not trained for it," said Ockler. "Nobody wants to watch an actor be in a potentially dangerous situation, and I think that's one of the reasons why we chose this field, is to support them and support the theater community. It's important."