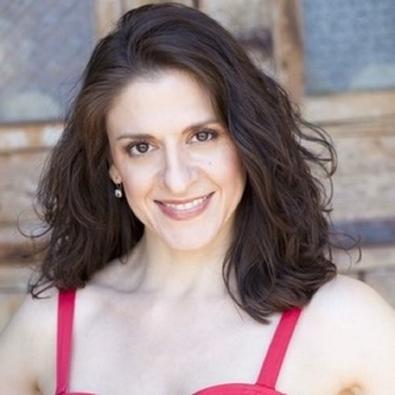 It's been said we can all use a little help from our friends, so is it any wonder there are a number of benefits from participating in an accountability group? I've participated in several of these over the years, and I've found that the group dynamic has been helpful in many ways.
1. Goal measuring and deadlines. If you're navigating the industry on your own, you might not have a way of measuring how you're doing as far as setting goals and attaining them. Are you reaching high enough? Is it realistic? Are you going about it the best way possible? With a group mind, you can put it all in perspective. You'll get feedback and possibly guidance from someone who may have already been down that particular path, or you'll all talk it out and come up with a plan. That plan should include a deadline if it requires action or follow up on your part, and the group is there to hold you to it.
2. Motivation and inspiration. I took a quick poll among some actors that I know are in accountability groups and asked them when they're most productive. Can you guess the answer? Right before they were meeting with the group! Knowing that you have to report on your progress since the last meeting is a wonderful motivator. I've also found that hearing all the progress the other members are making is inspiration for me to work that much harder between meetings—especially when someone has gotten creative in their approach to something.
3. Empathy and solutions. The group is a great place to share resources on classes, photographers, casting workshops, etc., but it's also a fantastic place to share any industry-related concerns, snags, or frustrations you may be experiencing. Chances are if there's something bothering you, another actor might be going through the same thing. Others in the group may be able to relate and impart some great advice if that's what you're looking for. Working it out in the safety of the group could be an invaluable asset to your progress and peace of mind.
4. Camaraderie. Let's face it, this business is competitive. We often see the same people at auditions, and some of those people might even be our close friends. When a friend in the accountability group has a win—whether it's getting a great agent, booking a job, or hitting a set goal—rather than feeling competitive, you can celebrate as a group, and let that win inspire you to work harder or be more focused to reach your goal. If it's possible for them, then it's possible for you. There's enough success for everyone!
I've found that each group has to find its own way of operating. Some groups prefer the more open forum, and some groups have found that giving each person the floor for a designated amount of time followed by several minutes of feedback is the preference. Whatever you choose, the overall benefit from participation in the group is support from like-minded actors who all want to see each other succeed.
Like this advice? Check out more from our Backstage Experts!