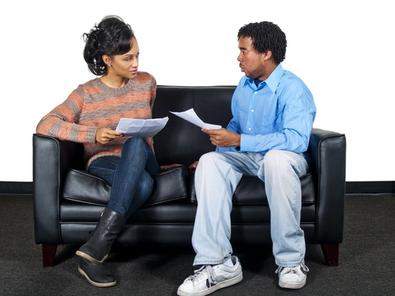 When an actor becomes a client of a talent agency, especially a larger one, it is essential that he or she realizes that they have certain responsibilities. Agents must delegate their workday to securing and signing talent, pitching their actors to casting directors, and putting out auditions in a timely manner. We often don't have time to check up on each client to make sure all documents are in order. Here are some of the things that youth agents, specifically, rely on parents to be in charge of:
1. Current headshots. If your child looks nothing like their photo that your agent has on file, it's time to update. This is an investment! It is the number one thing we need. If we don't have a current headshot, it's not very likely they'll get any further than a submission. If you're going to spend money anywhere with regards to a child's career, this is it.
2. An updated resume. We can't keep track of everything your child books, their current height or weight and their latest special skill. Along with a headshot, this is very important especially in the theatrical world. Please take a look at your child's resume every few months and make sure that it is current. Children's information changes often, and the casting director needs up-to-the-minute information on who the talent is and what they've done.
3. Work permits and trust accounts. If you're new to the business, the agent will most likely walk you through getting a 15-day temporary permit that can be downloaded from the NY State Department of Labor website. After that, parents must mail in an application for a permit that is valid for one year. Please, please keep this date on a calendar. If we book a child on a job and the permit is expired, they cannot work under any circumstances. It is the parents' responsibility to know the expiration date and send away for a renewal with time to spare. There have been many, many instances where agents are left with no recourse when a child is booked and the permit isn't valid. Don't let it happen to you. As well, trust accounts are a must by law for child actors, and parents only need to open one (in person) once. Do it early.
5. Passports. More and more, commercials shoot outside the United States. We get numerous castings that take a child and parent to Europe, African countries, and on international cruises. There is no reason why a serious actor in this business shouldn't be willing and able to leave the country for a job opportunity. Again, it means your agent giving up an appointment time for your child if you don't have the proper documentation. Make sure an adult in your family also has a current passport to travel as their guardian.
6. Bookouts and current school/after school schedules. As stated in previous columns, agents need to know when a child is unavailable. It's your responsibility to email that information to your representation so they can document it in the system. We have no idea if you're out of town if you don't tell us.
7. Knowledge of the material. If your agent gives you copy to learn for an audition, please make sure the child knows it (preferably off book). Most of the times in the commercial world, scripts aren't given in advance, but when they are, our clients need to be very familiar with them. Agents consistently hear from casting offices that their talent wasn't prepared. Parents need to do their part and study it with their child if they confirm the audition. There are probably other things going on that night – homework, soccer practice – but if acting is a priority, please make sure they know their lines.
Pamela Goldman is an agent in the commercial department at Don Buchwald and Associates, Inc. a prestigious, full-service bicoastal talent agency. Pamela has worked in the east coast office since 2003, starting as an intern during her senior year of college. She represents young actors, ages 4-20, for on-camera, voiceover, print, industrial, and animation work.