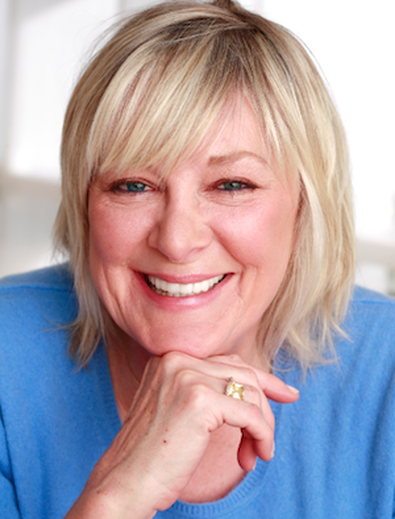 Your website is probably the most important marketing tool you have. Why? It encompasses all of your marketing tools under one umbrella. It is your store, your homefront. Even when you are out of town or working on set, an agent or casting director can see your work and forward it on to someone who's interested in auditioning and hiring you! It works for you while you sleep. And it's live and ever-changing as you grow and develop your career. You can add new clips from films and TV series. You can add new photos from vacations and Industry events you attended, new commercials, voiceovers, and a weekly blog so we learn a little bit about your interests, viewpoints, and personal style. It sells you when you aren't there in person.
Here are seven things your website should have.
1. Welcome Page. Use a headshot that most accurately shows your personality and include a greeting like "Welcome to my site!" or something appropriate to your brand and personality. Perhaps you might want to include a mission statement or your favorite inspiring quote. Use your favorite colors, and include something personal, such as your "everyday" hat, signature outfit, your motorcycle, or your pet. The professional stuff comes next.
2. Headshot(s). Try to put at least two to three photos here. Use a smiling shot showing teeth which works for commercials, a dramatic or "edgy" shot which is good for primetime drama or theater, and a playful one—either full-length or headshot—for sitcoms, pilots, web series, and romantic comedy films. Go for it! Show as many looks as you can while being consistent with your type and brand.
3. Resume. Your musical theater resume could be on one page, and your straight acting resume could be on another. You can even make a mini-resume for commercials if you have a number of spots running. How cool is that? You wouldn't usually pass out three resumes to an agent, but you can show a that "range" of talent and credits on your website. And if you are already working with an agent, they have a choice of which resume to download and forward on to a casting director. The easier you make their job, the more auditions and jobs you'll get! Update frequently!
4. Bio. This should be four short paragraphs, with the highlights of your career including quotes from major industry people you worked with or review quotes from plays and theater productions, readings, or workshops you did. It should include things not found on your resume—even photos from productions you did on stage or stills from a movie shoot. Include your training, credits, and recent roles.
5. Sizzle Reels. A sizzle reel is a short, fun, fast-paced "trailer" of your clips from TV series and films. The longer versions—one or two minutes each—can stand alone on your website. But the "sizzle" will be the first thing that an agent or casting director will look at. Why? It's one minute, fast-paced, easy to watch and will show your range without them having to sit through a whole scene. Find a good editor and make a sizzle—everyone LOVES sizzles. Make your career experience look like a hot trailer from a hit movie, and it will sell you!
6. Blog. This is a great opportunity to show your own style and really demonstrate who you are through anecdotes. Remember an agent will want to know more about you than how you audition and if you get a callback. You can talk about your interests, your personal views, and show a sense of humor. The more agents and casting directors know you, like you, and trust you, the more people will hire you.
7. Photo Gallery and Lifestyle Photos. Just like on Twitter, Facebook, and other social media sites, your website is a base where others can read about you personally as well as get your professional credits. The more events you attend or play readings, workshops, showcases you're involved in, the more photos you can post. If you travel, play sports, get involved in causes and charities, post photos of those things. If a prospective agent can see you performing on stage and socializing with the industry as well as consistently working on new projects, they will be more impressed. Show that you're proactive in your acting career and fascinating outside of it as well. Show that you're a daring mountain climber, a sailor, can ride a Harley, look great in a bikini, can rollerblade, and scuba dive. All that will enhance your marketability as a actor. Film directors may actually see you in their projects from those photos. And last but not least, hugging your dog or cat makes you very likeable and tells us you love animals!
Here's what not to put on your website:
1. Intimate photos that shouldn't be shared on the Internet. Don't share anything nude or sexually explicit.
2. Photos or info about your children, personal residence, address, or anything that might provoke a stalker to follow or harass you. Protect your family.
3. Don't mention or show photos of your spouse unless you work together in a band, as part of a comedy team, a dance duo, etc. Sometimes mentioning a spouse or children can lose you a job if they think you might not want to leave home for a long period of time thousands of miles away from them. Or you might give the impression that you won't be available if it is an action adventure "dangerous" role. Deal with the specific when it arises but keep the field clear for offers.
As the founder and executive director of The Actors's Market, Gwyn Gilliss provides free monthly info seminars, agent/casting director interview tele-seminars, weekly marketing tips, as well as many coaching programs to help actors break into both the NY and L.A. industries. Gwyn has tremendous success with her private career coaching clients. More than 90 percent get agent representation launching their careers with performances in feature films, Broadway productions, and Emmy-award-winning primetime TV series, such as "The Good Wife," "White Collar," "Grey's Anatomy," "NCIS," "House," "Law & Order," "30 Rock," "Criminal Minds."
Email her to request a free 15-minute career session: coach@theactorsmarket.com.