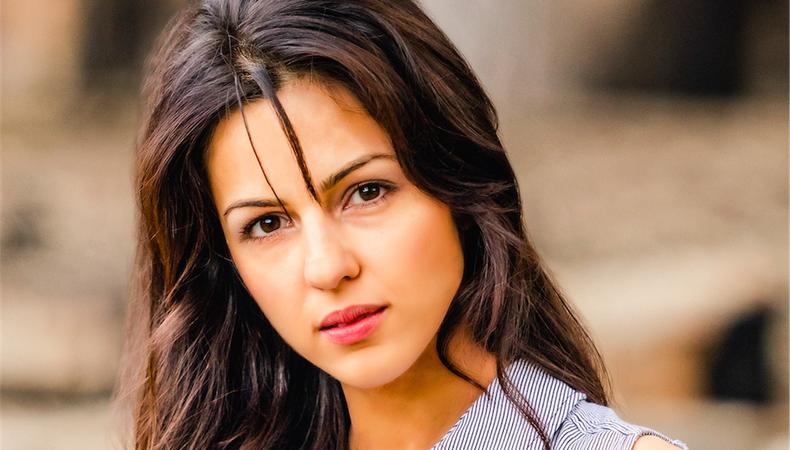 The following Notes From the Field essay was written by actor Annet Mahendru, who stars on Matthew Weiner and Amazon Prime's "The Romanoffs."
Matthew Weiner's characters on "Mad Men" had a profound effect on me. After binge watching the series and falling in love with January Jones' Betty Draper (not to mention the entire cast), I began to dream of crafting a multifaceted woman with this legendary man. Impatiently I awaited his next project, and to my great luck it was based on my real-life ancestors—the Romanovs!
I'd revered Matt and his work so much that I was a nervous wreck when I got cast as Elena Evanovich on Amazon Prime's "The Romanoffs." In addition to all that excitement over my career, I had just given birth, which I prayed had somehow secretly made me invincible; I was going to need strength!
The time had come to own up and embody a Matthew Weiner–created character: a true leading lady. Between pumping every 2.5 hours and sending milk back to feed my rapidly growing, sweet baby (who was at the hotel with Daddy holding down the fort), I spent the rest of my time pinching myself on set out of disbelief that it was all happening. I was thrilled to play opposite two great actors. All I had to do was show up and bring a whole lot of me. No big deal, right!?
In truth, I was overwhelmed by my transition into working-motherhood and wondered what my experience would be like returning to work as a new me. That responsibility alone seemed grave enough. The first day of filming was working on the scene when Kathryn Hahn's character, Anka, decides whether or not to adopt the baby that her and her husband, Joe (Jay R. Ferguson), had travelled all the way to Russia for. It's the most climactic scene of the episode; we were jumping right into the heat of it on Day 1!
I didn't have to audition for my role, which is always very cool—until you show up on set and everyone (including yourself) assumes that you have it all figured out. I couldn't stop worrying about what Matt would think. Jay gave me a solid pep talk after that first long day since he had worked with Matt before, and that really helped because working with a master is no joke. He has high expectations; he has seen it all; he is looking for something new.
Throughout the shoot, which took place in wintery Romania over the course of a month, I would check in with Matt to see if he was actually happy with what I was doing. But one day, he literally stopped me and said, "Own up to your greatness." And then it clicked, and we just played, and played, and played. Something had really shifted within me. It was a serious stroke of confidence. I can be a new mother and I can take a job and still do pretty darn great!
All I can say about my experience on "Romanoffs" is: Know who you are, and even if you don't, always be ready to play, because you just might find out! A year later, I am still breastfeeding; it has become complete natural for me to raise my family and go to work simultaneously. It is all doable and equally enjoyable because at the end of the day, you create your own experience. If you're not going to be comfortable in the present moment, when the heck are you going to be?