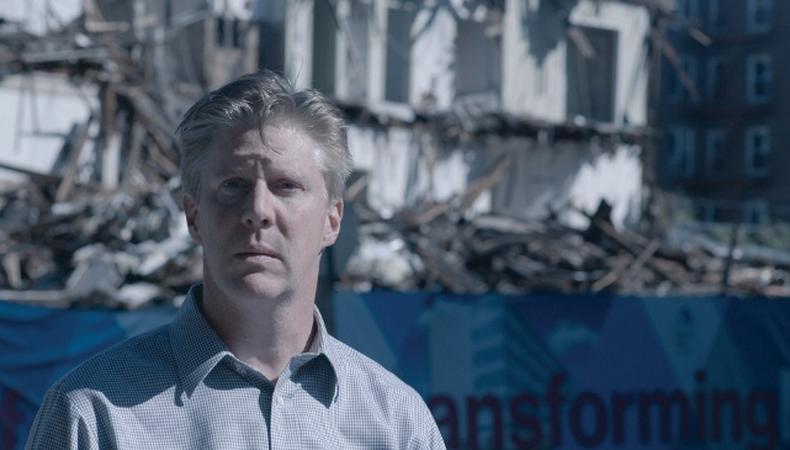 Creating content can be hell for the impatient, for whom the wait for feedback or attention can seem endless—which is where Web series come in. Unlike short films, which are often dependent upon acceptance into a festival, Web series are more democratic: Anyone with the know-how can get instant gratification.
"For a playwright, it can take years to develop a play, let alone produce it," says Lynn Rosen, one of the writers of the new Web series "Darwin." "To see something I'd written be fulfilled so quickly was so satisfying, and I was so unused to it. After that, I was like, 'I'd like some more of this, please!' "
Not that producing a Web series is easy. But the creation is certainly aided if you're working with a team of friends and colleagues with whom you share a healthy respect. In the case of "Darwin," co-creators Christopher Gerson and Karl Kenzler attended college with director Carrie Preston, while Rosen, who co-wrote the series with Kenzler, had worked with Kenzler on a previous play. As Preston says, one of the major draws for her was the chance to work with friends.
The material was also a reason to get involved. Kenzler's original idea had been for a short film called "Darwin," but eventually everything about the story was tossed out except the title, which became a juicy series about a life coach whose personal life is a disaster, and his supposedly flailing patient, who is actually much more together than he realizes.
No one involved had any previous experience with the format. As Rosen says, "It started off as a way for me to grow as a writer and try something new." Preston, too, relished the chance to focus solely on directing, rather than also serving as a producer, as she has at her production company for the last decade.
"I call Web TV independent TV, because I feel like indie TV is where indie film was 20 years ago," Preston says. "The same thing happened in the feature world that is happening now in the Web/indie TV worlds. And [crowdfunding] is liberating! You don't have to go with your hat in your hand to the man; you can go directly to your audience."
For performers, that audience could eventually grow to include viewers in the industry with the power to call them in for other projects. While Kenzler and Rosen wrote mostly with specific actors in mind, Kenzler doesn't hesitate to underline the power of streaming series today. "I always explain a Web series as a film and TV version of an Equity showcase," he says. "If you really want to tell a story, there's a way to get it done without sinking a ton of money into it." And projects such as "Darwin" aren't just great for actors; anyone looking to hone their writing skills would be well advised to try their hands at the format.
"At the beginning, [Chris] said, 'Write whatever you want.' Which was a great thing for us as writers, but we then had to start trimming and saying things like, 'We can't shoot in a restaurant! We can't afford to rent a restaurant,' " says Kenzler. "And those limitations, I find, are very helpful. We're all new to this, and it's a thrilling thing to be a part of right now. You know it can't last forever, but it's really, really exciting to be a part of now."