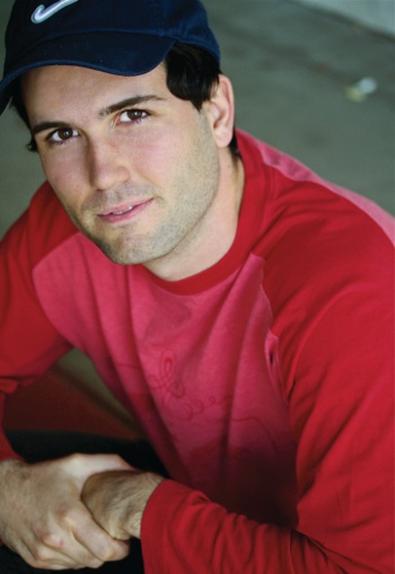 Philip Gilpin, executive director of ITVFest (founded in 2006), has been helping independent artists level the playing field and showcase their Web, television, and film work since 2012.
What is the Independent Television and Film Festival, and what does it mean for working actors?
At its core, ITVFest is about creative passion, quality of talent, and connecting the world's best independently produced stories. For working actors, [ITVFest] means having their work seen by thousands of people who might not otherwise see it; the opportunity to advance their careers to the next step, whether that means finding an agent or booking a job or networking; and collaborating and engaging with other artists.
What else sets ITVFest apart from other festivals?
ITVFest is actually TV-based, then Web was introduced, and now short films and docu-films are welcome. [It's an] active platform for the industry to figure out how TV is evolving and how TV and Web are merging, and we do that by showcasing the best indie talent from around the world. It's an artists' festival [and] a level playing field. Last year we had first-time filmmakers and Emmy winners on the same stage.
What trends have you seen pop up during your time with ITVFest?
It used to be that the medium drove content development. When you were writing a script, you'd make certain decisions based on whether you were writing to be shot on film or on TV. Now, you just write, you just shoot, you just create with much less focus on the final medium because it could be presented on any size screen.
What advice do you have for actors looking to start making their own content?
Always be working. Always be developing your ideas and instincts. If you have an idea, shoot it, even if it ends up being awful. Don't hesitate; don't mitigate in your mind ahead of time. Play, explore, experience; that way when a great opportunity comes your way (and they will), you'll be ready because you'll have developed a strong sense of who you are and what you're capable of.
What are the top three things you look for in festival entries?
Most important is simply whether or not it's watchable, the dialogue makes sense, the setting makes sense, the acting is engaging, and the production has story value. We don't judge based on monetary value of the production—whether or not you have a hundred-thousand-dollar helicopter shot or used a red camera doesn't matter; it's about the originality of the content and how emotionally engaging it is. Does it makes you laugh? Cry? Think?