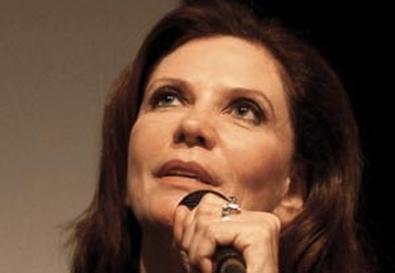 Actors have the unique obligation in their work to not only find the truth of the character, but to make that character's journey one that empowers and creates revelation for the actor and therefore the audience. When I break down a script with an actor, I always keep this in mind. This inspires growth not only in the character but in the actor as well. It's important to find that primal constant that all human beings can relate to—no matter their religious beliefs, socioeconomic status, geography, age, or gender—and to make choices that create universality.
Beyoncé Knowles played Etta James in the film "Cadillac Records." Etta was a heroin addict, and her skin color made it difficult to succeed in a white man's world. But she did cross over from an urban African-American audience and became internationally successful. Firstly, when we dug into the character, we had to look at Beyoncé playing an addict, as she has never taken drugs in her life. Truth is, Beyoncé barely drinks. She had no touchstone for that mentality. So why someone needs to take heroin became the first question we had to answer.
Opiates are taken to kill pain, both physically and emotionally. They also help one feel capable of coping in difficult situations. Though ultimately a destructive drug, heroin initially gives one a sense that everything is manageable. We had to find where in Beyoncé's life she felt emotional pain and helplessness dire enough to create a craving for a drug such as heroin. We found her personal triggers and then took a fraction of her feelings of helplessness and pain and expanded and magnified it until it motivated the need to take the drug. When acting drugged out (or drunk), it's essential to first find the need to take the drug, then the behaviors and organic feelings resulting from the drug will make sense to the actor and establish a more accurate depiction. (I have exercises in my book, "The Power of the Actor," to create organic highs for drugs and alcohol, so you're really feeling it, not just acting it out.)
Understanding her own helplessness also provided Beyoncé with Etta's need to change—to become someone empowered, someone who won't let life's traumas lead to self-destruction but who'll use them to fuel the struggle to overcome. That's a path that everyone can relate to. And an audience wants to watch the journey of a winner, not someone who has accepted defeat. As Beyoncé has said, "We always try to find the strength and heroism of a character, no matter how much a victim that character seems to be on the page."
Through exploring a character like Etta James, Beyoncé saw the need to empower not only a black woman's journey, but women in general. Throughout history, the role of women has often been made secondary to that of men. Beyoncé told me that she used the work we did for Etta to bring substance to her music and lyrics, to give them the depth of our need to rejoice in our strengths as women. Because playing Etta James made it so clear how necessary it was. This has become a consistent theme in Beyoncé's music the last few years, as heard in "Single Ladies," "Just Stand Up," and "Run the World (Girls)."
In "Hustle & Flow," Terrence Howard and I discovered that we could transcend the "pimp/ho" scenario by making his relationship with his prostitutes that of a father taking care of his children. All the things he does with and for them are the actions of a father who loves his children enough to want them to become effective and happy adults. Even when the character is abusive, we saw it as "tough love." His wanting to be a rap star was about making them proud of him, as any parent wants of his offspring. In this way, we made the film about family and the importance of it. We took a story that on the page was relatable only to a small section of people and made it universally accessible.
In looking at "Pineapple Express," James Franco and I found that it wasn't a "stoner" movie at all, but a movie about a lonely man who uses marijuana as a common thread with others, a way to bond. A "bromance" was formed. James is a renaissance man who explores daily through all art forms, and through this movie he came to discover that humor, and the depth that humor is born from, is essential in the arts.
Sometimes the work bleeds into your life and creates a personal discovery. In my work with Halle Berry on "Monster's Ball," we scored so deeply the reality of having a child—and then the profound loss of the child—that Halle realized how much she truly wanted to be a mother. And then came her daughter, Nahla.
It's hard to think of Eva Mendes without thinking how sexy she is. But when I first met her in my classes, she could be described more as a Catholic schoolgirl than a seductress. Through our work and her breakthrough in class doing a scene from "The Seven Year Itch," she came to this realization: "Sexuality is a very compelling component that makes people respond in a larger way than if the driving force of the character is solely emotional or intellectual. When both Ivana and I break down a role that I'm doing, we always make sure that all the human elements are there—emotional, spiritual, intellectual, and sexual. It works together to create one full person."
In working with Emily Deschanel and David Boreanaz for the past six years on "Bones," I helped them realize that "Bones" should not be looked at as a procedural crime-of-the-week show, but rather it's about two people falling in love. I've also helped them to recognize that each crime facilitates the growth of their relationship, and whatever the subject of the crime, it is fodder to grow and add richness to their love. The sexual connection and the humor are a part of their attachment. It is crucial to understand that relationships are successful not because two people have great "feelings talks" but because they have fun with one another. That is key to a person wanting to be with someone. In this way, an audience ends up rooting for their union. Bottom line: Creating a relationship is premier in an actor's script analysis. The plot enables and accelerates the relationship.
All forms of art should allow for discovery. For the actor, writer, and director, the choices they make should cover ground that supports revelation for the character, the actor playing the role, and the audience.
Ivana Chubbuck is an acting coach and the founder and director of the Ivana Chubbuck Studio. Her students have also included Brad Pitt, Ryan Reynolds, Chris Pine, Terrence Howard, Elisabeth Shue, Catherine Keener, Djimon Hounsou, America Ferrera, Kate Bosworth, Ian Somerhalder, Jake Gyllenhaal, and Charlize Theron. She has also worked with Jim Carrey, Jessica Alba, Radha Mitchell, Carrie-Anne Moss, Garry Shandling, Jessica Biel, Amy Brenneman, Kate Walsh, Judith Light, Amy Smart, Marcia Cross, Jared Leto, David Spade, Matthew Perry, Ali Larter, and Gerard Butler. Her book, "The Power of the Actor: The Chubbuck Technique," has been adopted for use as a textbook in many colleges and universities internationally, as well as being translated into a number of languages around the world. Ivana has also taught at the Juilliard School in New York.