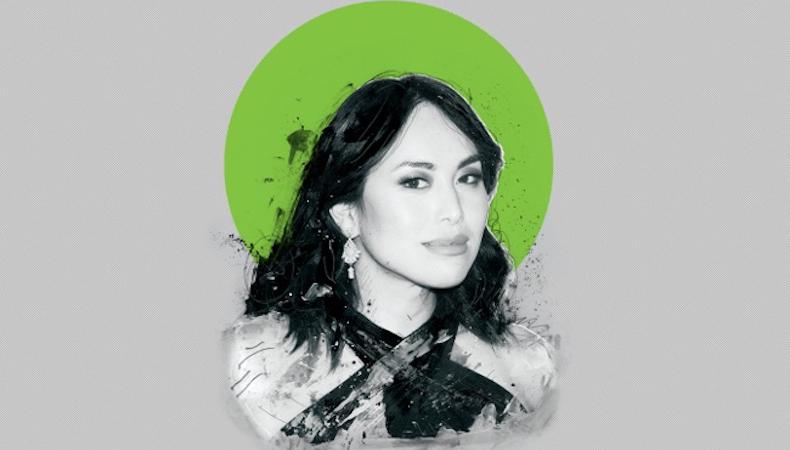 Ten years after arriving in NYC, Ivory Aquino finally got her break. Her role as LGBTQ activist Cecilia Chung on "When We Rise" is especially important: It represents not only the actor's first major screen role after building a theater career, but it's also the first character to reflect Aquino's own truth as a transgender woman. Here, she offers audition tips, plus what she learned working with Guy Pearce and Michael K. Williams.
What has your role on 'When We Rise' added to your acting skills?
Prior to "When We Rise," I had done mostly stage, a lot of Shakespeare, which was very informative when connecting with other actors, but the energy level onstage is very different from on camera. I remember doing a scene with Guy Pearce and Michael K. Williams, and we were in a very small space, huddled around a sewing machine. I noticed that even though we were close to each other, the level of the vocal energy we were using was even softer than that intimate space we had.... Even though our physical proximity was arm's length, the vocal proximity of my mouth to the microphone, [which was] pretty much under my neck, was even closer. Actors have to take [placement of the mic] into account.
The other thing is the flexibility and spontaneity that I realized is so important to on-camera work. As actors, I feel that you're prepared when you've done your research. You have choices that you made for the scene and being armed with those things, makes you feel more secure [in your character]. Once I got onset, I'd say more than half the choices I made were not what the director initially had in mind, but the director was in the moment as well. You [always] have to be open and free and receptive to the input your director is giving you.
READ: How ABC's 'When We Rise' Will Get LGBT People 'Off Their Asses'
How do you typically prepare for an audition?
For me, it's getting off-book as much as I can, but it's not about getting it in the head; it's getting it in my body so when the actual auditioning happens, I can act as a person in the moment, with the words—as much as possible—falling out of my mouth. Because of the quick timing of auditioning, you need to know something within a day or even less, so I like knowing I have the sides in my hand and I can reference them. But they're not there for me to have as a crutch.
What's your go-to audition song?
I went to Berklee College of Music, but I have not been auditioning for musicals; that's something I have yet to discover. I have a few pop songs, like Patti Austin's "If I Believe." It draws me into the story right away, and there's range and a dynamic you can play with. That and [the Carpenters'] "Rainy Days and Mondays."
What movie should every actor see?
"La Vie en Rose" is one to watch. I didn't know Marion [Cotillard] as an actress; my first encounter was seeing her so lost in character as [Édith Piaf], so when I watched that, I was totally in the story and she was totally believable to me. That's what I love about being an actor: bending your voice and your body to a character in the span of a film or TV series, and that's what she did. So when I finally got to see Marion do an interview, my admiration of that performance was amplified. She was so different!
READ: Marion Cotillard on How to Cry at a Moment's Notice
What was your most memorable survival job?
I have such clarity about what I want to be doing that all the paths and obstacles that were a part of the journey are murky and muddy, so I don't remember myself in that place because I'm so clear now in the present. I feel so much like an actor right now.
How did you get your Equity card?
I had auditioned for a production called "Taking a Chance on America: Bela Lugosi's Ellis Island Story." I booked the job and that was supposed to get me my Equity card, but when it came time to do the paperwork, the producer found out I didn't have a green card. I had an O-1 visa [for individuals with extraordinary ability or achievement]. I think it would've been more expense on their part [if they'd hired me]. It's something that I think about often, because it's quite ironic that as an immigrant, I book a show about an immigrant story on Ellis Island, where immigrants first arrive when they got to New York—and I don't get it because of immigration [issues]. That was a difficult moment. You work on your craft and your audition, and then because of something like that, you don't get the job. I would have been disheartened, but because I took a few days to sleep on it, I reminded myself that things like that don't take away the ability I have to still find joy in the craft of acting. I kept going, and I truly believe this: For any artist who feels discouraged, keep going, but keep going with a joy in your heart. And keep doing projects. You want to be prepared when that moment does come. I'm so thankful because I recently got approved for my green card! So I feel confident that very soon I will have my Equity card.
What advice would you give your younger self?
As much as possible, remember what it is about the business that got you into it. For Ivory, it was always the joy of the craft, the joy of creating a character, and feeling like a vessel for giving life and giving voice to someone. Sometimes there can be noise in the business in terms of things out of the actor's control, which can be overwhelming. Take a breath—take a few—and try to remember that it is the fun and joy of acting that got you here in the first place. It's about following your joy and being able to take a step back when the joy is no longer there, rather than letting one view on the craft and the business be soured. That's the most powerful thing. Find your bliss, rekindle your joy, and then come back to acting.
Looking for a role on a TV series? Check out our ABC casting calls!