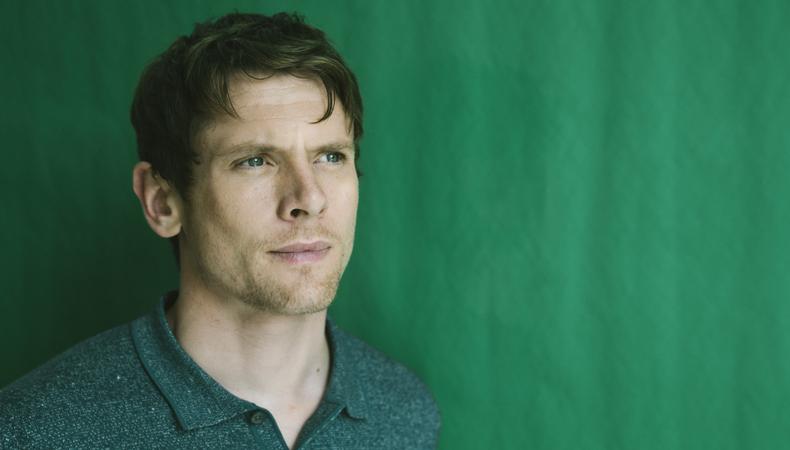 The following Backstage Live was compiled by Backstage readers just like you! Follow us on Twitter and Instagram to stay in the loop on upcoming interviews and to submit questions live on-camera.
With Edward Zwick's "Trial by Fire," U.K.-born actor Jack O'Connell was faced with the particular challenge of bringing infamous death row inmate Cameron Todd Willingham to the screen alongside Laura Dern's Elizabeth Gilbert. While O'Connell has previously played real-life figures (among them World War II prisoner of war Louis Zamperini in Angelina Jolie's "Unbroken"), playing Willingham was different. It tasked O'Connell with providing a sort of closure for the controversial convict who was executed in Texas for killing his three children, despite mounting evidence of counter science-backed findings and expert testimony being suppressed in the court. "I wanted to play around a little bit with how people perceived him and what my actual perspective on him was," O'Connell said in a recent Backstage Live interview. "People are layered, more layered than what these labels give enough credit for." Learn more about O'Connell's process—and his advice for other U.K.-area actors—below.
O'Connell aimed to avoid stereotyping Willingham.
"For me, the most important thing was to not just label him as anything stereotypical. I didn't want to categorize him because there was enough of that in reality; I think society did that to him. So it was interesting to try and offer a reasoning for that stereotype and in some ways maybe play up to that, but we're dealing with a person with a multitude of depths. He's been kind of labeled as one thing, but I understood him to be a parent, a loving parent. Perhaps his [abusive] attitude toward his wife is potentially questionable—well, definitely questionable. But does that mean that should have much of an influence when he's in court on trial for a separate occurrence? Maybe that kind of information is welcome at his trial, but does that run the risk of profiling somebody unnecessarily?"
READ: The Imitation Game: Playing a Real Person in 5 Steps
Laura Dern is an ideal scene partner.
"There's definitely a willingness to explore with Laura. You're rarely getting the same thing twice. A bit of spontaneity, for sure. Despite the fact that she's naturally delightful to be around—like, she's good fun. She's got a great sense of humor, which I think, on this set, we sort of needed that. But yeah, totally committed, a real professional, and I feel like I learned quite a lot by being around her."
If you're a U.K. actor wanting to work in the U.S., build your résumé first.
"Typically speaking, my advice is to try and develop a body of work locally. London is a great place to be working out of, whether that's within theater or film or TV. I know this because of my sister; she's studying now at Met Film, which is a film school in London, and there's a lot of interesting student projects happening. I would just recommend working locally and perhaps not being paid, either; just do it for the experience and trying to get involved in good projects. I'd always recommend that before going to Hollywood without prior work. In my experience, I was there last year, and you lose the exoticness. If you're coming in as a Brit, there's an element of mystique, almost, and I think Hollywood typically buys into that more than I do. I found that when I was there, I kind of lost that extra potential level of interest. I just felt like I was on the rat race and I was one of many, whereas if you're coming in from the outside, you're in a minority. So that would be my advice. Don't get booking up any tickets any time soon. Get to know it a little bit more."
READ: The Acting Trick Laura Dern Picked Up From Airports
The acting life requires sacrifice.
"Where I'm from in the U.K. is by no means an artistic hub; it's not an acting center. Where I'm from, we're engineers, we build railways and trains and shit. So I found out I had to travel quite a lot, which isn't cheap. And I think it shouldn't be relevant, but it's a lot harder to do without money. I had instances where I slept rough after auditions because I couldn't afford a hotel. So there's a lot of dependent factors, and it's hard to generalize a response, but I think just be mindful, look for centers that are local or maybe not so local that will help you push on and help you sharpen your tools. Figure out what you're good at, figure out what your strengths are and what you're not so good at, where you need to improve, because it can be quite a vicious world. And I think you want to know enough about yourself to eventually not take yourself so seriously that you deal with the rejection in a personal way."
Want more advice from the best in the biz? Check out all of our Backstage Live interviews here!