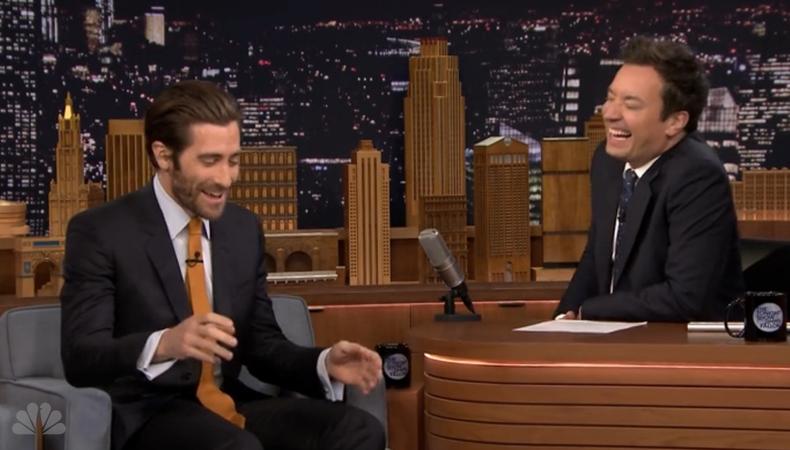 You don't make your way to the top without having some misses along the way. Lucky for us, Academy Award nominee Jake Gyllenhaal is more than happy to recount his horror stories for our amusement!
While promoting Jean-Marc Vallée's "Demolition" last night on "The Tonight Show Starring Jimmy Fallon," Gyllenhaal jumped head first into the nightmare that was his "Lord of the Rings" audition for Peter Jackson.
"I did a scene with lines and I didn't have an accent," he embarrassingly recalls. "Literally, [Peter Jackson] turned to me—he's like, 'You are the worst actor that I have ever seen.' " Suffice to say, the role of Frodo was not his to take.
"I auditioned for a lot of classics that I'm not in," Gyllenhaal says. Worse, still, was Gyllenhaal's audition for the stoner flick "Dude, Where's My Car?" "I walked into the audition and I was sitting next to someone and I was like, 'I got this!' " The audition, unfortunately, lead to him asking, "Dude, where's my job?"
Watch the hilarious interview below.
And avoid bombing your next audition with these top tips:
Inspired by this post? Check out our audition listings!