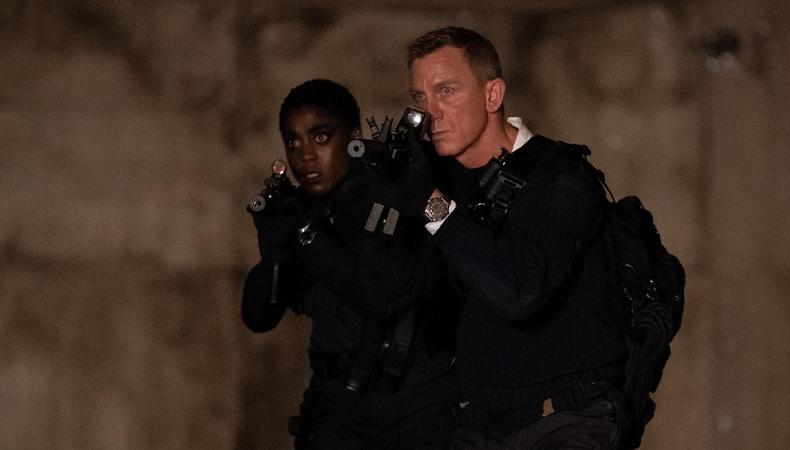 For those who're obsessed with James Bond and want to star in a project like "No Time to Die," you've come to the right place. We've rounded up the best 007-inspired gigs for you to check out and apply to now! From action films to secret agent–inspired roles, here are some of our favorite James Bond–themed casting calls for you to peruse.
"Uncle Agents: The Hit List"
"Uncle Agents: The Hit List" is an action-packed series seeking to replace a supporting female role. Mona Francone, age 26–36, is a short, athletic character with dark hair who must look similar to the original actor. Professional pay of $100–$300 per day is offered. New York talent should consider auditioning.
Want this gig? Apply here!
"The Priest"
"The Priest" is a drama-action series set in Bangkok, featuring lead character Loreno Lazzaro. As a "dismissed" man of God, he wishes for nothing more than to experience a whole new way of life. But once heresy gets the best of him, Loreno takes a different perspective. The series is seeking male talent, age 40–60, and two supporting male roles. Production will take place in Thailand around December 2021 and January 2022. Professional pay is included.
Want this gig? Apply here!
"Earth Manifesto"
Audition for "Earth Manifesto," an eco-activist sci-fi, rock-opera web series. This film brings together environmental activists, musician activists, Puerto Rican nationalists, industrial spies, and others in a "Dune"-inspired production. The series is search for a male or female lead, age 45 years or older; a Puerto Rican or Indigenous lead, age 15 years or older; and a number of supporting roles. Some characters are a work-from-home gig. Shoot dates are TBD in New York City. A stipend is available, but pay range will depend on your role.
Want this gig? Apply here!
"The Park"
Audition for "The Park," a short film discussing sexuality, drugs, mental health, and more. When a small group of teens uncover a girl's murder, hidden secrets come to the surface. The casting team needs a male lead, age 18–24, who is comfortable with nudity. Production dates will depend on the global situation and may be delayed until spring 2022. A $200–$400 stipend will follow.
Want this gig? Apply here!
"FireFlies"
This short crime-drama film follows detective Charlize Glenwood, who must become the guardian of her foster brother, James. But when no proper parental guidance is in place, the two find themselves at odds. The production is looking for a male supporting role, age 45–65, and a female supporting role, age 30–40. Filming will occur Oct. 11 and Oct. 16 in Brooklyn. Roles are unpaid.
Want this gig? Apply here!