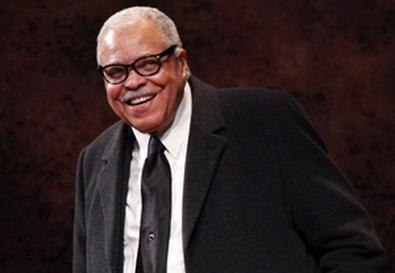 Many know him as the voice of Darth Vader from "Star Wars," but before he was a star, Earl Jones was another struggling actor.
"Keep reading [Back Stage]," he advises. "That's how I got my first job."
An accomplished actor of screen and stage, Earl Jones has starred in four Broadway plays ("Driving Miss Daisy," "Cat on a Hot Tin Roof," "On Golden Pond," and "Gore Vidal's The Best Man") in the last 10 years. He is nominated for a Tony award this year for "The Best Man."
On Sunday, The Stella Adler Studio of Acting honored Earl Jones with the Stella Adler Award "for consummate artistic achievement and interpretation." Back Stage caught up with the actor at the Stella by Starlight gala and spoke with him about his favorite roles and his advice for aspiring actors.
What advice do you have for aspiring actors?James Earl Jones:
One should never give or take advice. Carl Sandburg, the great poet said, "take no advice, including this."
You played the role of Jack Jefferson in "The Great White Hope," on both stage and screen. Do you have any other stage roles you've played you'd like to reprise in a film?Earl Jones:
I've grown in many ways in age. My favorite stage role was Lennie in "Of Mice and Men." I don't know how I could handle that role on film. There are magical things you can do on film that you can't do on stage. The role I'm doing now, that would be fun. Right now I'm in "The Best Man" by Gore Vidal [playing President Arthur "Artie" Hockstader]. It would be a lot of fun to do that role on film.

You mentioned your favorite role, but do you feel one of your roles was the most important?Earl Jones:
Well it depends on for whom. I played the role of Stephen Kumalo in a film called "Cry the Beloved Country," one of the most important novels ever written about South Africa. It was a very important film for me.

What does winning this award tonight mean to you?Earl Jones:
I know Stella Adler was a great teacher. I know the nature of her experience, of what I call the evolution of American theater where you now focused on every man, the common man. To do that you needed teachers who taught what the common man was about, the passion and the necessary tragedy of people like Willy Loman and Tennessee Williams' characters. They needed an instructor like Stella Adler, who trained many generations of actors how to deal with those characters with great feeling.