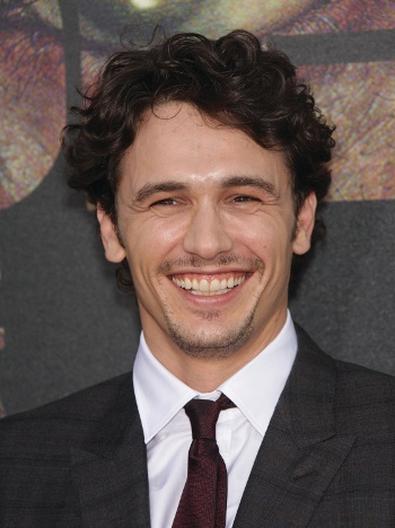 Want to follow the career path of James Franco? There's a class for that.
The actor, who has achieved success in film and television in addition to his varied artistic pursuits, has entered into a partnership with Playhouse West. Through his production company, Rabbit Bandini Productions, Franco will now run the bicoastal acting school's Studio 4.
What can students expect from a teacher who's starred in "Spider-Man" features, been nominated for an Oscar for "127 Hours," and co-directed "Interior. Leather Bar.," the reimagined lost 40 minutes from "Cruising"? Franco said he'll teach his students the techniques he used to succeed. "This is what worked for me, and I did it for eight years," he told Backstage.
The Playhouse, which has campuses in Los Angeles and Philadelphia, declined to discuss the price of the Franco courses, but said, "It's going to be well below average."
Franco, who plans to cast upcoming productions out of his student body, said it would be a better investment than, say, auditioning classes. "Auditioning classes—to me that feels like polishing the surface and not working on the interior. Maybe you book some jobs, but are you really working on a grounding in acting? Doesn't seem like it," he said.
Franco's association with the school goes back almost a decade. While attending UCLA, an 18-year-old Franco joined the Playhouse and began a relationship that's culminated in him becoming what's essentially tenured faculty.
"I was working professionally, but I just kept going back. It was an environment that was good for me and did a lot for me so I stayed for a long time," Franco said.
The "This Is The End" actor now teachers at USC, UCLA, and CalArts, but said the Playhouse courses will offer something different from his graduate film seminars.
"I wanted a place where we could just really focus on performance and kind of have our own place that wasn't tied up in all the other school requirements that the students at those other schools have," he said.
"And Playhouse West was a place that I was very familiar with, and I knew the [Meisner] technique very well, and I thought if we could do a studio that was tied to Playhouse West, we'd have the benefit of having the technique as a backbone and a kind of a core for all the things that we were doing that we could then build upon and do some of the more experimental projects that I want to do with the actors."
The Meisner technique, which focuses on developing an actor's performance from his or her "engagement with the situation and the other actors," is the Playhouse's calling card. But Robert Carnegie, who co-founded the school with Jeff Goldblum, said Meisner's teachings are blended with those of Stella Adler and Elia Kazan to form the school's teaching philosophy.
The school is about "ongoing" training, Carnegie said. "We don't believe in graduating.
"We've created an artistic community where actors stay with us—like James did—for years and years and years, because they have the opportunity to stay creative in our environment. They can do plays, they can write plays. They can write their own movies, they can show them at our film festival."
Franco, who plans to mine his Rolodex for guest lecturers, said investing in classes at the Playhouse helped propel his nearly 20-year career. "To me, it's worth it," he said. "I'm going to try and just teach what I did and how I got to where I am."
Inspired by this post? Check out our audition listings!