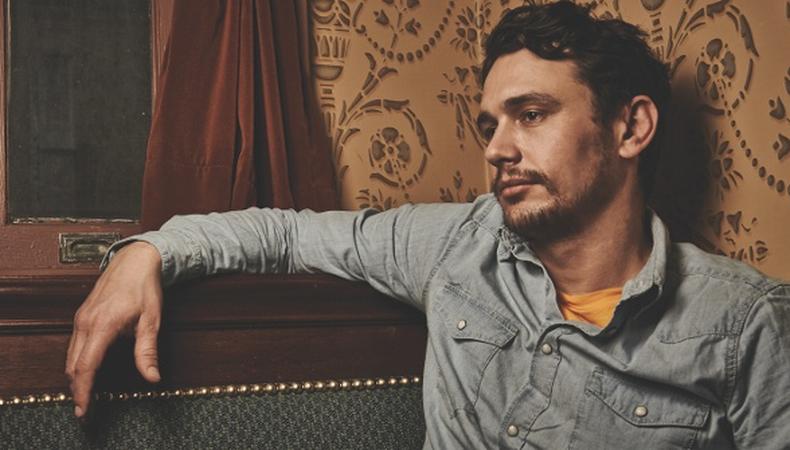 James Franco gives a damn.
That Franco is prolific is no longer newsworthy. A relentlessly curious actor, Franco has won plaudits and raspberries for refusing all labels. He could have easily become (or rather, stayed) a heartthrob. An Oscar nominee for "127 Hours," he has the chops to pursue a career as a serious actor. And anyone who saw 2013's "This Is the End"—or his Comedy Central Roast—knows he's funny. Instead of settling, Franco has used the opportunities afforded him to work in as many varied fields as he can. From books to painting to a seemingly endless round of higher education, he's made a meal out of confounding his critics and thrilling his fans. So Franco turning to Broadway isn't a surprise. That it's taken him until 2014 to make his Broadway debut is.
Initially announced for a revival of "Sweet Bird of Youth," co-starring Nicole Kidman and directed by David Cromer, that production fell through due to scheduling conflicts. Now Franco is at last on Broadway in a revival of "Of Mice and Men," directed by Anna D. Shapiro and co-starring Chris O'Dowd and Leighton Meester, both also making their Main Stem debuts.
"Obviously, I was flirting with Broadway," Franco says of that earlier, aborted project. "I love theater, I go as much as possible. It's been a big part of my life for so long, but just as a fan and a viewer and as a student."
He's at the start of a busy press day for "Of Mice and Men," sitting in an unused storage room at the New York Public Library. He's more subdued than his busy schedule would indicate, less manic and more relaxed than one expects. But while he's referring to "Sweet Bird of Youth," his flirtations also included an earlier incarnation of "Of Mice and Men," one that Shapiro brought to him a few years ago.
That one also fell through due to scheduling conflicts, but Franco is nothing less than determined—if he wants to try something, he'll make it happen. So he set aside time enough to take on Broadway (though continuing to teach courses at UCLA every weekend) and he and producer David Binder began discussing a possible production of "Of Mice and Men."
"We talked about directors, and he said, 'What about Anna?' " Franco recalls. " 'Not only was she going to do the original one and wanted you, but look at this interview in the New York Times where they asked her her dream production and she said "Of Mice and Men"! So not only is she the best director, this is her dream production!' And I think there was one second where she was like, 'Oh my god, James is pulling me back after he didn't do the other?' And then right after that, it was, 'Yes! Here it is, everything I wanted! Let's fucking do it!' "
For Shapiro, Franco always seemed like the perfect fit for George, the crafty itinerant ranch hand whose longing for an independent life with his friend Lennie is the heartbreaking, cracked version of the American dream at the story's center.
"There always seems to be something going on underneath," she says of Franco. "Whether it's his enchanting smile or his brooding poet, there's always an undercurrent of something that's not knowable. I always felt that [George] is not uncomplicated, because that guy is a very, very controlled person. And when you have to play a person like that, it helps if you as a person yourself are charismatic."
Franco himself is an accomplished director, having tackled subjects as diverse as Sal Mineo ("Sal"), William Friedkin's cult classic "Cruising" ("Interior. Leather Bar."), and William Faulkner ("As I Lay Dying"). But Franco is also sharp enough to know when to put himself at the mercy of those smarter than he, a tactic he is decidedly taking with "Of Mice and Men."
"I'm really letting Anna show me the way," he says. "She's ushering me into a new world, a theatrical world, and there are slightly different ways—or in some cases very big differences—between the ways you work on a stage character and a film character."
Franco's not referring to that old saw about theater actors being too big for film and film actors too unused to crafting an arc to take the stage successfully. He cites his former co-star Patti LuPone, with whom he worked on "City by the Sea," as an example of how performers know to recalibrate a performance based on the medium. But coming to the theater from film requires a performer to get it right more than once.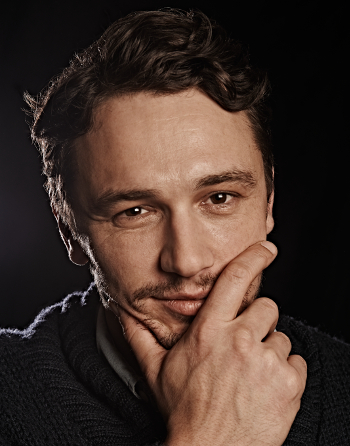 "In a film, you only have to get each take or set up right once," he says. "So if you're doing multiple takes, you're honing it or you're looking for something new. But once you have that, you can move on. [And] you always know there's going to be an editor compiling this material, so things can always be manipulated, sped up—movies are all about manipulating where the audience is going to look and when. Whereas in the theater, all that editing, all that working on pacing, and all that direction of attention is designed beforehand."
That Franco discusses rehearsals more like a director's apprentice than as an actor making a very publicized debut in a difficult lead role that finds him onstage for most of the show's running time is as unlikely as it is refreshing. Shapiro has noticed it, as well, saying, "He has every reason in the world to be tired, every reason in the world to be suspicious, and he is none of those things. He's an open, curious, loving human being, and he brings that pretty quickly, and that's a pretty impressive set of traits for someone whose life is under a freakin' microscope."
He's planning to direct his own play later this year at Off-Broadway's Rattlestick Playwrights Theater, so his eagerness to absorb knowledge from the director of "August: Osage County" is understandable. And a fuller understanding of any medium always adds to the power and layers of a performance, something to which Franco's sensitive antennae have long been tuned. He can talk as knowledgably about the importance of pacing as he does about the way his character, George, sits in his body now.
"In a film I was always taught, 'Do your research, be prepared, know your character, but save that last bit of vitality, that last bit of spontaneity for the camera,' " he says. "Here, it's almost like carving a path for the character that I can track more or less each night. And I know each performance will feel slightly different, but it seems like it's not about finding that spontaneous thing as much as a very deep understanding of the character that you can tap into each night."
And for Franco, the consummate overachiever, that path will no doubt become well worn.
You can be on Broadway, too! Check out our Broadway audition listings!